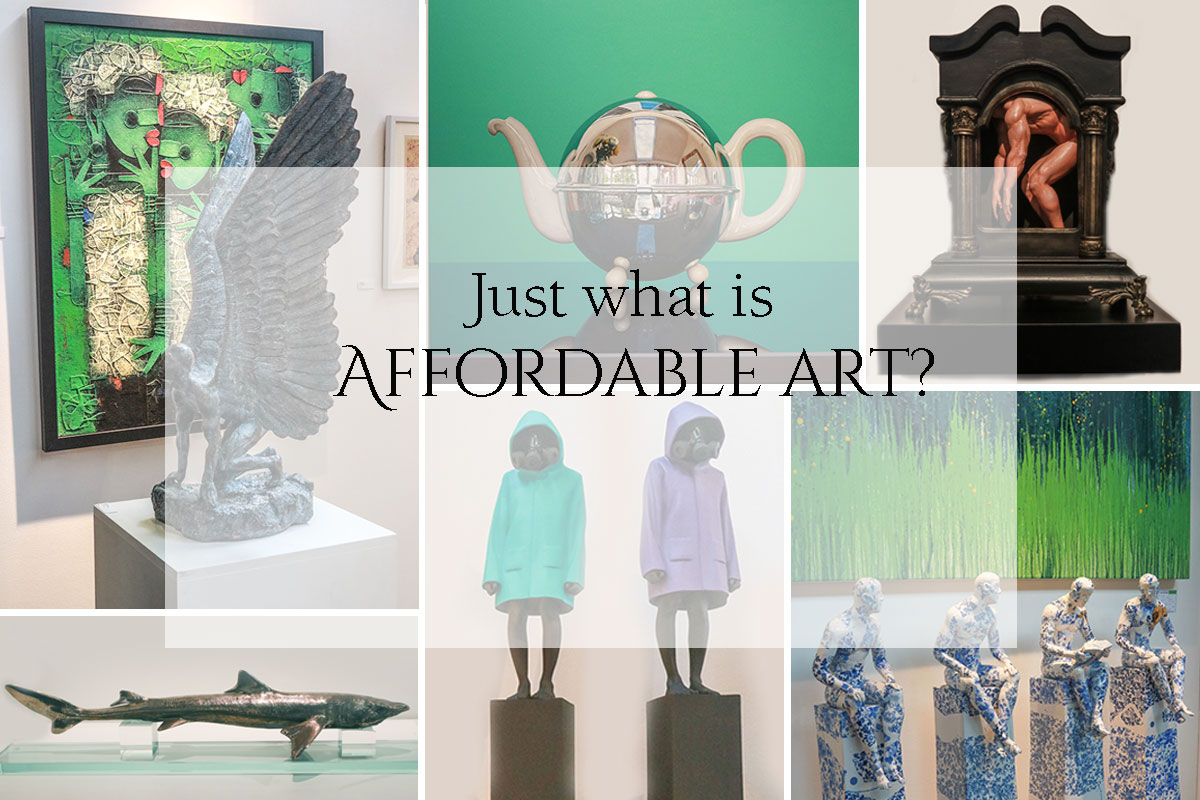 With this question in mind I took a trip to this years 'Affordable Art Fair' in Battersea.
This was the 20th anniversary of the Affordable Art fair.  With 114 Galleries from all over the world coming together to exhibit their works. 
For any newbie art collectors this is a great place to visit and find inspiration.  
Choosing art for the home can be a tricky event.  However, these large art shows will have such a variety of styles and mediums, that you are sure to find something that appeals. 
When deciding on your purchase just be sure that you are buying it because you love it.  Make sure it's not just a fashionable trend of the moment that you will tire of.  Or, the worst crime ever – it matches the curtains!!  If you love a painting or a work of art – create a room that it can live happily in. 
I had not visited this show for a couple of years and it became evident immediately that affordability had changed since my last visit.  Previously there had been a top limit of £4,000, whereas, this year, it appears that £6,000 is now affordable.  That being said there were only a few that did top the £6,000 price tag.  With most of the exhibits, ranging between  £250 and £3000.
So should you choose a painting, a print, a sculpture or mixed media work?  Well, just have a browse at some of the pieces that we spotted and you can decide for yourself.  From the famous names to the unknown graduates.  From traditional oil paintings to the abstract and totally bizarre the art fair had it all.
Affordable Art – MIXED MEDIA
Three dimensional Wall art will always make a statement in a room.  This year the theme was leaning towards retro.  At  Tag Fine Arts there were Love Hearts by Dean Zeus and Su'Sun and Bubble Gum' by Lawrie Hutcheon.  I loved the thread creations by Son il at the Korean Gaga Gallery.  
<