Cool Coastal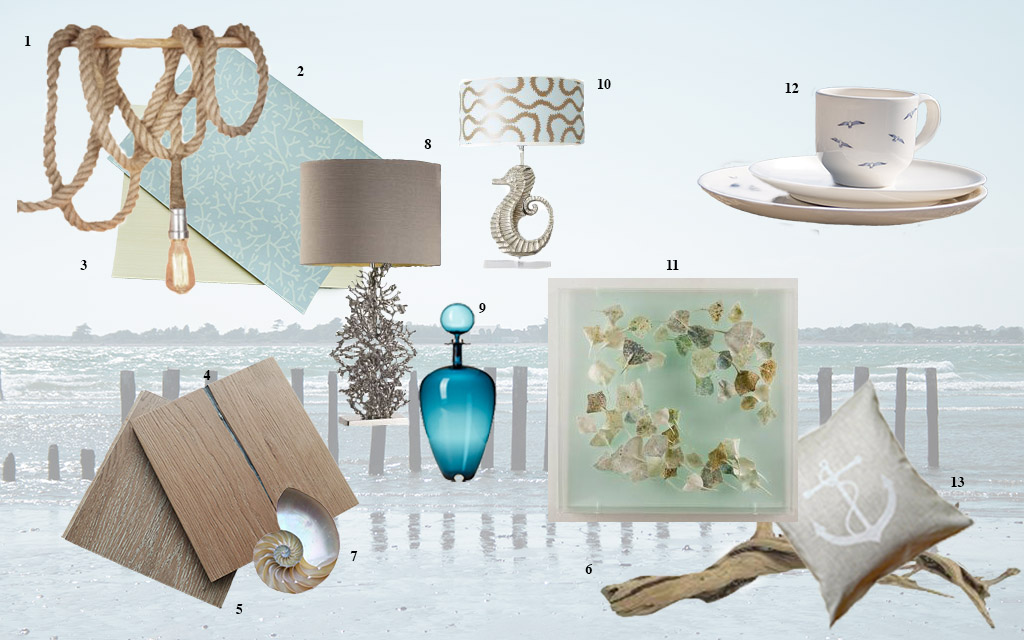 Taking my camera for an early morning stroll on the lovely West Wittering Beach I took the background shot for this Style Board. I was looking to create a feeling of calm and serenity.
This Coastal Style creates a cool, calm, walk on the beach in the early morning mist, with soft textures of linen, rope, shells, drift wood, pebbles and sand beneath your feet.
This Seagull china is one of my favourite designs by Georgie Scully and Lorna Doyle and is hand-made to order from our Stylist's Edit.
For this Style board I was also inspired by the artworks of Joy Trpkovic who specialises in hand built porcelain and sculptural ceramics that are very delicate and beautifully made.   Often using sea creatures and formations for her inspiration.   I discovered Joy's work at the Made exhibition in London and I have never seen porcelain look quite so exquisite . It is not surprising that she has won several awards across Europe.
To see more of Joy Trpkovic – click on this link 
Vintage style rope pendant  Bouf
Samphire Wall paper Farrow & Ball 
Broad Stripe wallpaper  Farrow & Ball
Distressed Antique Chalk Wood flooring  Luxury flooring .co.uk
White Smoked Brushed wood flooring from  Luxury flooring .co.uk
Drift Wood
Nautilus shell  Rockett St George
Atolli Table Lamp  Heathfield and Co
Wine Decanter  The Conran Shop
Sea Horse Lamp Graham and Green
School of Angels Porcelain Sculpture hand made by Joy Trpkovic – made to commission
Seagull China from  Washed Up (Hand made to order)
Linen Anchor Cushion  Bouf
Please note with our Archive mood boards – suppliers may no longer stock the products.