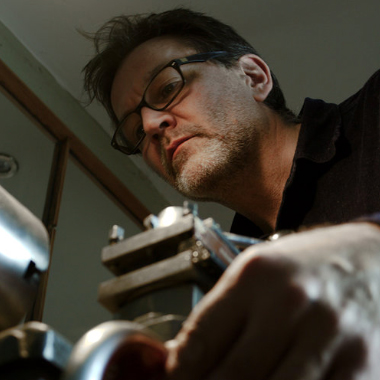 Dan Morrison combines artistry with engineering to create his intriguing sculptures.  With beautiful form combing a mixture of industrial and natural materials, his creations are guaranteed to make you smile.
Seeing Dan's work at several exhibitions I just cannot resist the temptation to turn a handle and see what happens. The bird that is styled like a crane and extends its neck is also a lamp.  As an artist-engineer Dan is focusing on functional sculpture, as he likes the idea that people are actively using pieces as part of their daily lives.
Dan began his career making musical instruments, after graduating from an engineering degree. He then went on to study computer science and designed internet applications. This background has led to Dan starting his own company BLOTT WORKS –  producing the amazing creative sculptural mix of engineering and design that Dan creates today. All of Dan's work is constructed from raw materials: aluminium, brass, steel, oak and concrete. His pieces having a contemporary look that fits in with modern aesthetics, yet still have a timeless quality about them.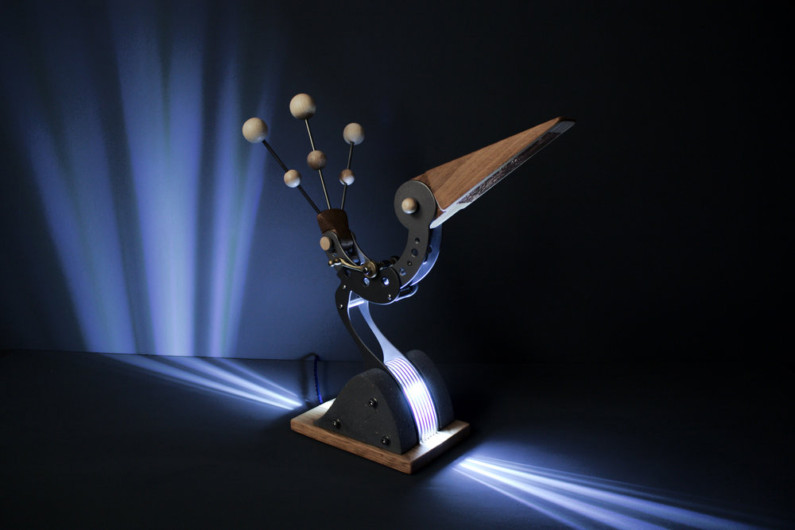 The Baby Bustard Lamp
80cm tall x 33cm wide -limited edition 
Turn the handle to rotate the body forwards or backwards and adjust the head and tail.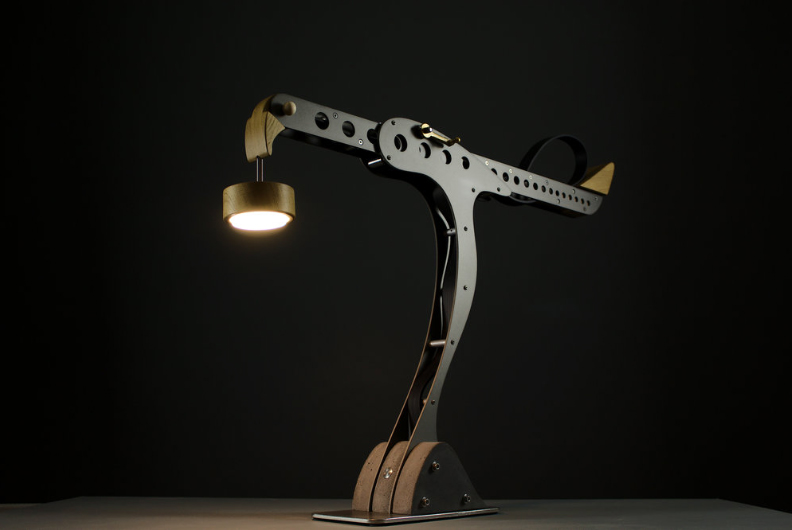 The Hawk
88cm long x 64 tall  – limited edition
Turn the handle to extend the head and lamp.