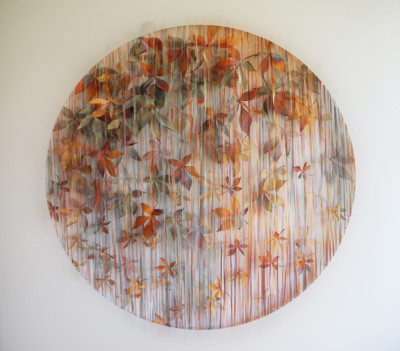 When I first viewed the work of Michelle McKinney last year at The Affordable Art Fair, I was amazed at how she had created such incredible sculptures from what appeared to be sheer fabric.  I later found out from Michelle that her exquisite sculptures are formed from ultra-fine woven metal.  Michelle hand cuts and sculpts from copper, brass and stainless steel.  The contrast of heavy industrial metal creating beautiful fragile forms. These metals better known for their strength and weight are now transformed in her sculptures into translucent butterfly wings and delicate falling leaves.  The translucency of the materials gives Michelle's work a slightly ethereal quality that is really quite beautiful.
To commission a piece from Michelle or see more of her work visit her website www.michellemckinney.co.uk
See the Michelle's Bee specimen collection featured on our mood board click on the Bee-dazzed moodboard link here.