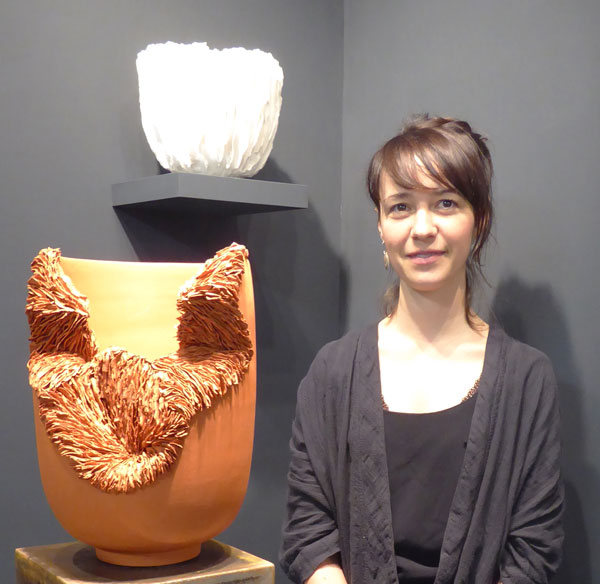 Olivia Walker originally studied at the University of Creative arts in Farnham and now works from her studio in Devon.  Her work is collected internationally and available in several galleries in the UK. 
Taking natural forms for inspiration, Olivia studies elements in nature that are made of many repeating parts.  Looking at her work you may see designs based on coral or the underside of a mushroom. 
Olivia throws precise smooth forms in porcelain and then works at applying wafer thin shards of porcelain to the surface.  She likes the qualities of porcelain, its durability, smoothness and transluscency.  Her pieces come alive with the fungus, lichen-like growths enveloping the perfectly formed vessels.  Her later pieces have the appearance of vessels collapsing and being devoured by the living textured organisms that cover the surface . 
As the work is so intricate the pieces can never be replicated in exactly the same form.  Making each piece totally unique.   
You can see more of Olivia's work on her website www.oliviawalker.co.uk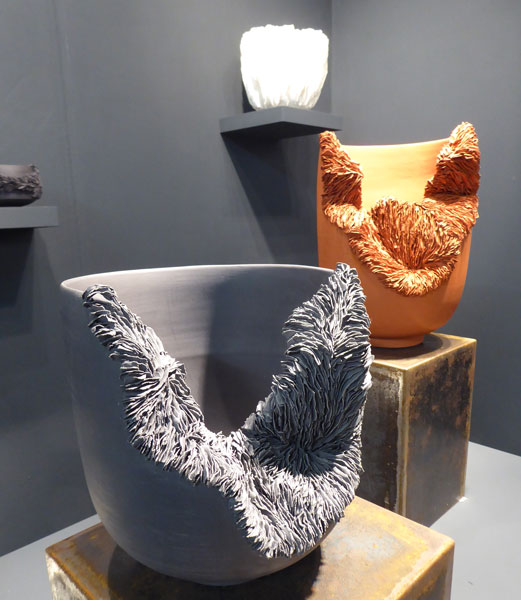 Exhibiting at The Design Festival