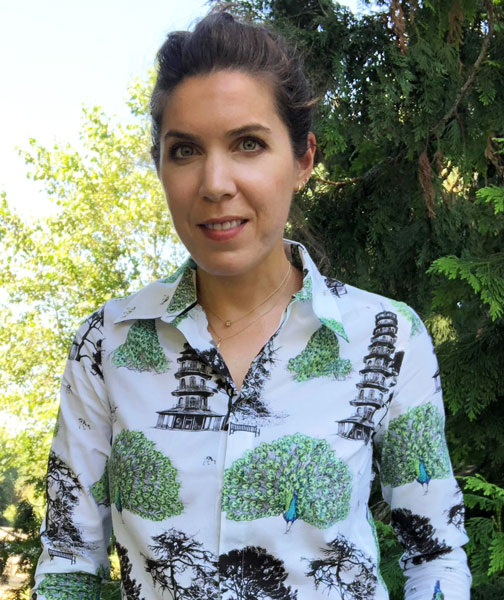 The  beautiful designs of Susannah Weiland are based on her tonal black and white illustrations.  To these she adds bright splashes of colour with embroidery. 
After a career designing textiles in the fashion industry Susannah began experimenting with different materials and crafting techniques.  As a child, she had been introduced to embroidery by her Grandmother.  This childhood interest has now become her signature style.  
Susannah is drawn to plants and flowers with interesting shapes and texture, and to animals and insects, which are bright and colourful.  Inspiration for her designs she finds in nature and is especially fond of the rare and exotic plants at Kew Gardens.  Which inspired her debut collection.  She takes photos from which she creates drawings.  These are digitally printed onto fabric, and then colour is added by hand embroidering and beading.  Her designs are then reproduced for wallpaper, fabric, cushions, upholstery and china. 
The cushions and chairs are made in London and wallpapers and fabrics in the UK.  Susannah has exhibited at London Craft Week and will be at Decorex this year.  
You can see more from Susannah Weiland at her website  at www.susannahweiland.co.uk