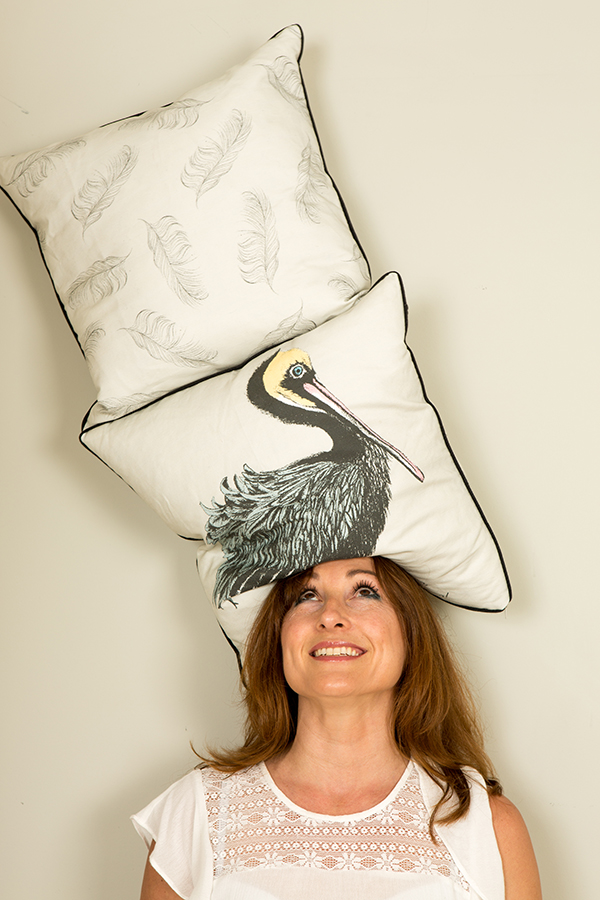 Photography by Amanda Harrison 
Nature and fabrics are two of Petronella's favourite things and it all started with a dragonfly and a piece of Linen.  Petronella creates beautiful, elegant hand drawn designs (with a quirky edge) and transforms them into wallpapers and fabrics.
I met Petronella at the London Craft Festival when I was heading for her amazing Pelican wallpaper.  It is refreshing to see such quirky, original designs.  The Pelican is her most striking design and quite a statement. Petronella's collections also offer a wide range of designs to suit all interior styles.
The Dragonflies collection is almost geometrical in it's design.  Graphic rather than decorative. It comes in different 4 muted shades of blues and greens, quite subtle and timeless in design.
Her Egret and Waxwing designs are in a beautiful range of colours and very light in touch and very pretty.  A contrast to the bolder graphic collections.
The fabrics are all made and printed in Britain.  Petronella is able to offer a bespoke service if customers would like to have their designs customised and re-coloured.  For enquiries and to see the full range visit   www.petronellahall.com