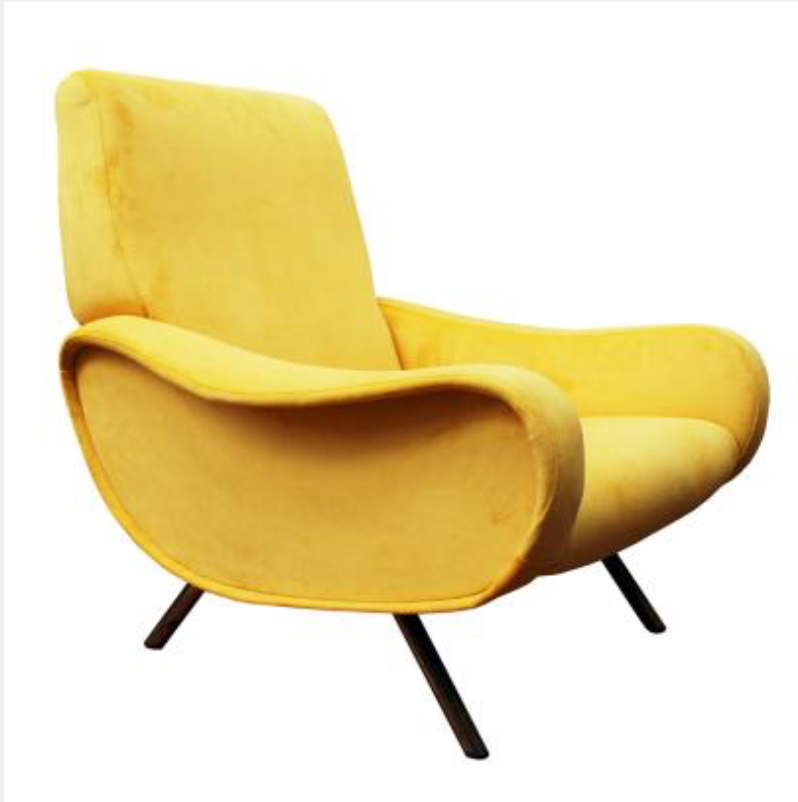 I found this beautiful velvet upholstered Marco Zanuso chair, being sold as a pair, on the website of Spanish company Pamono. They had a great selection on their website.  So a great place to look if you want to find already re-upholstered pieces.
Although never before being a fan of yellow, in interior design.  I have definitely started warming to this years strong, mustard tone.  After deciding on this colour, the next decision is choosing a Style.  Being torn between creating a striking contrast mood board or a more harmonious design – I really couldn't decide. So, I thought, why not show you two very different ways that you could style your home.
The Marco Zanuso Mood Board
styled with furniture by designer  Tom Faulkner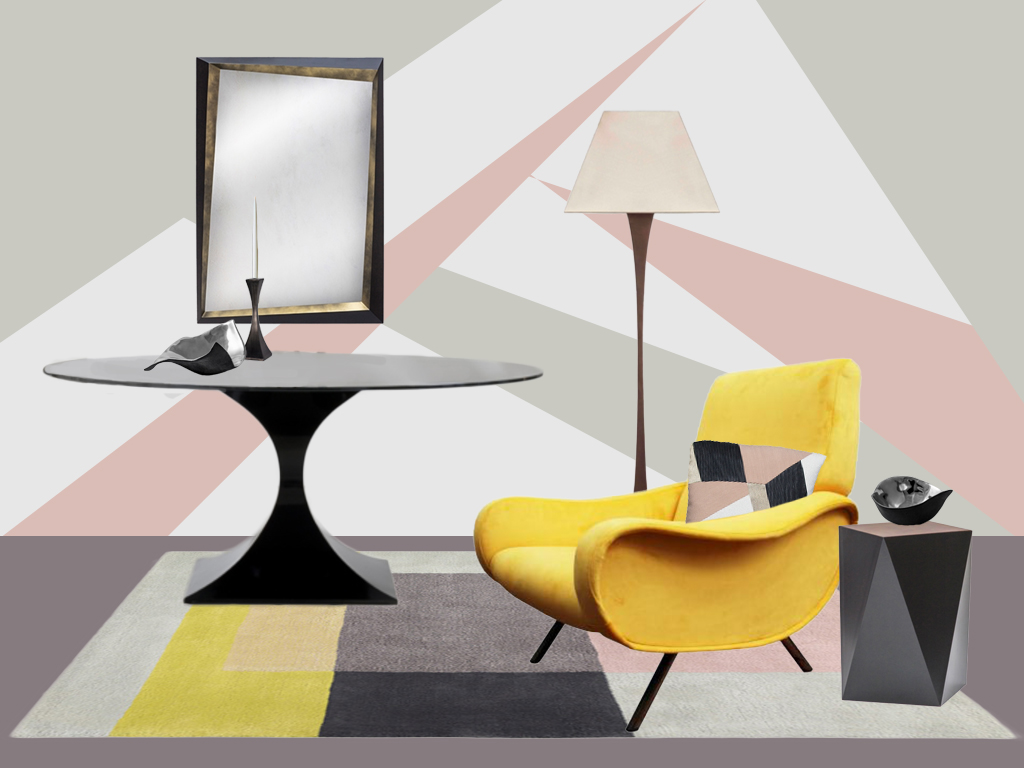 For the first board I have chosen a favourite designer of mine – Tom Faulkner.  I love the elegant and understated look of Tom's designs.  Wanting to give a geometric feel to this mood board, I am using a mixture of curves and angled pieces from the collection.
My first choice, the Capricorn collection, is made from Steel and available in a wide range of finishes. The design is available as a dining, console or side table with lighting and candle sticks to match.  To bring in some geometric angles I have brought in the Phoenix mirror and Balzac side table.  I like the idea of mixing rather than matching the finishes for each piece.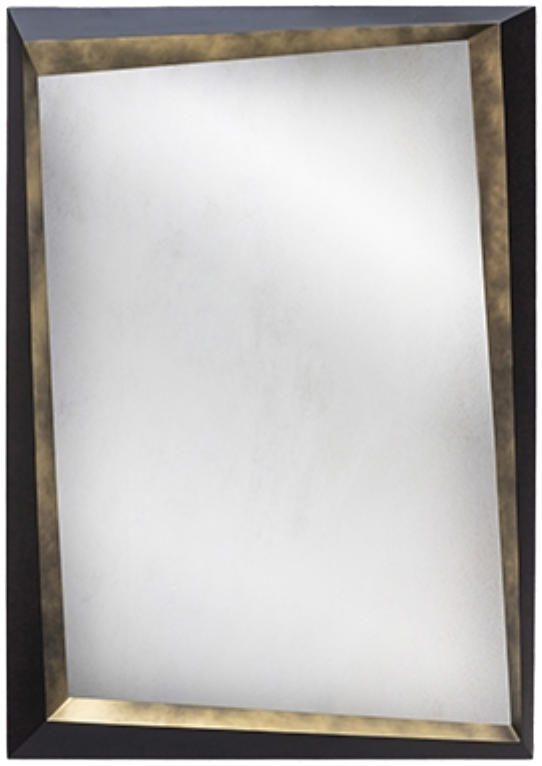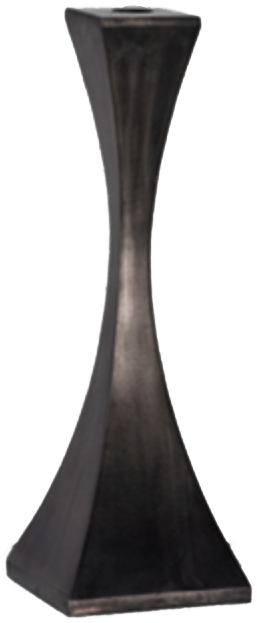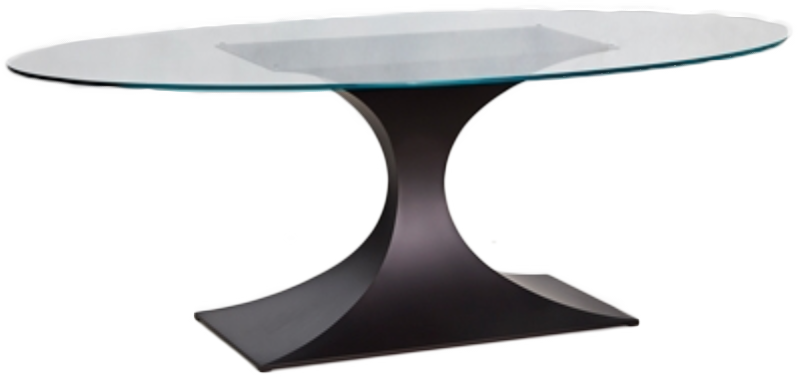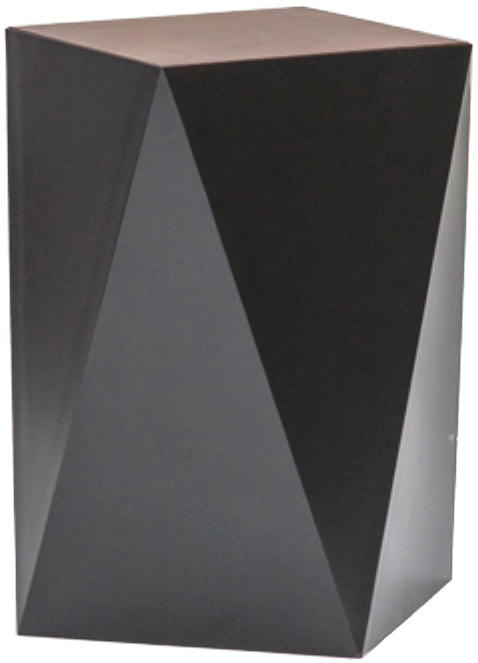 The new zealand wool rug at Nest is a great inspiration for the overall colour pallet. I love the mix of greys, yellows and blush pink.  I used this to create a geometric background on the wall and it's echoed in the cushion from Maison Popineau.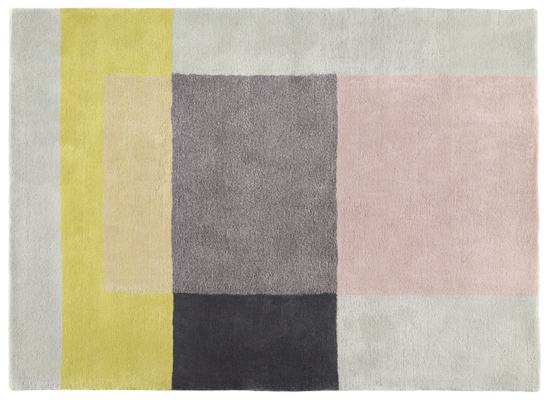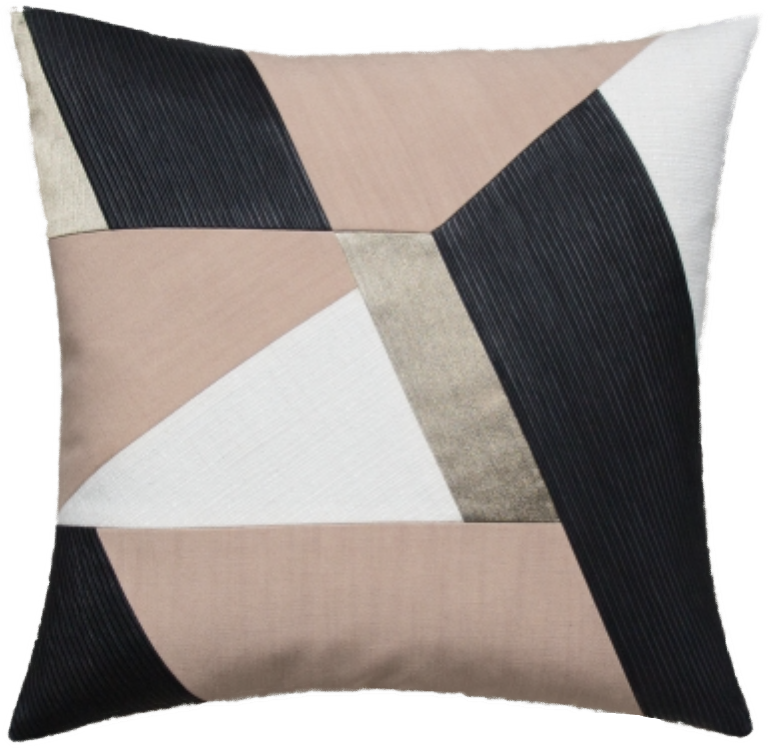 Poesie Cushion from Maison Popineau
These elegant ceramics to are the work of artist  Penny Little and compliment the minimalist design beautifully. The delicate hand-formed vessels are filled with platinum lustre which reflects the light.  Each piece is free-formed from porcelain and unique in design.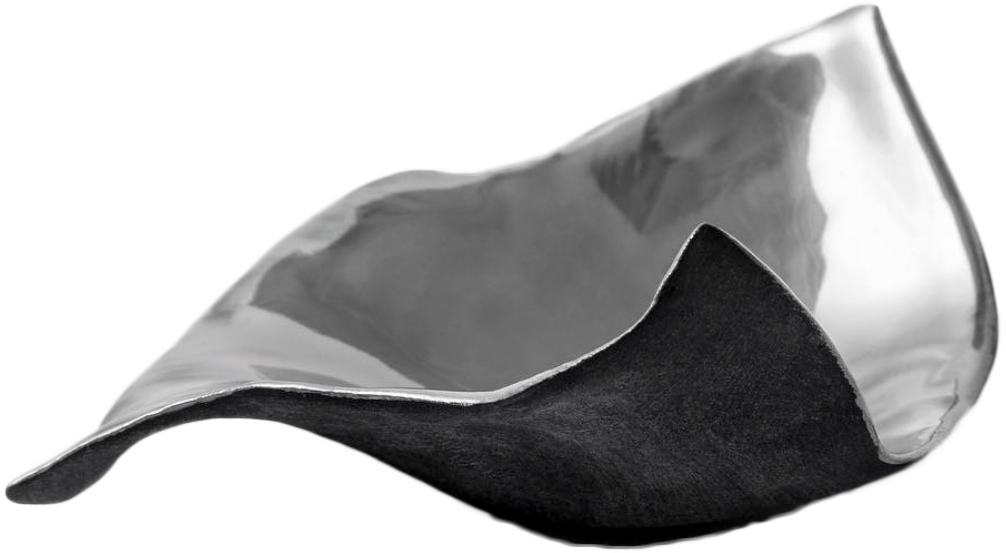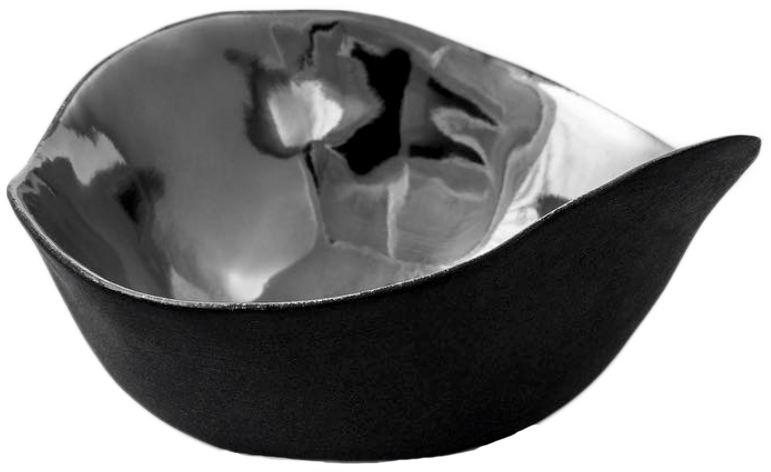 Why not take a look at our Lee Broom mood board and see which style you prefer.