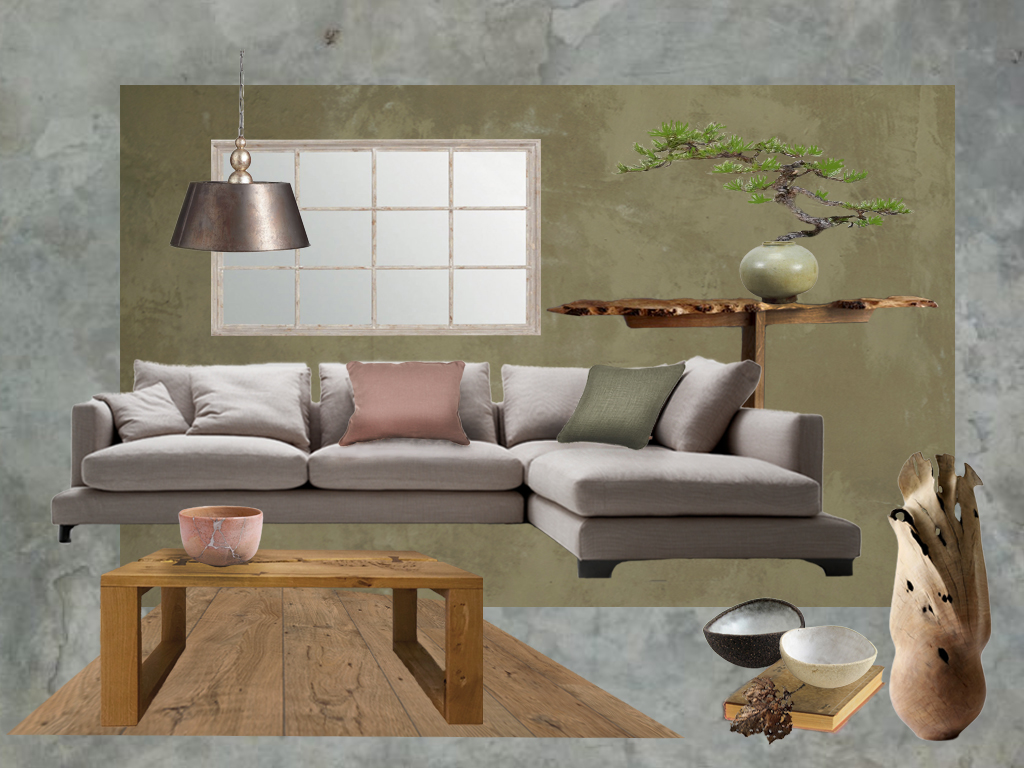 Wabi-Sabi is a Trend that is featuring strongly in Interiors this year and originates from Japanese Zen Buddhist philosophy. You will see this influence in interior magazines and fashion shoots, where bare plaster walls with peeling paint are used to set the scene.
The Definition
WABI –  austere and serene beauty, expressing a mood of spiritual solitude, at one with nature.
SABI – beauty found in the passage of time and embracing imperfection.
The Wabi-sabi room promotes a sense of peace and tranquility.  Built around furniture with spacious layouts, relaxed seating, natural materials, handmade furniture and plaster or limed walls.  It's about authenticity, valuing what you have and not rushing out to buy the latest design.
I love the way that Wabi-sabi celebrates finding beauty in imperfection and honours the handmade.  And, as this is a Style&Co blog, we are taking this opportunity to show you some of the talented makers we have discovered.  All of the wood artisans we have selected are environmentalists and have been chosen for using the natural beauty of nature and it's perfect imperfections in their designs.
 Discover the art of Kintsugi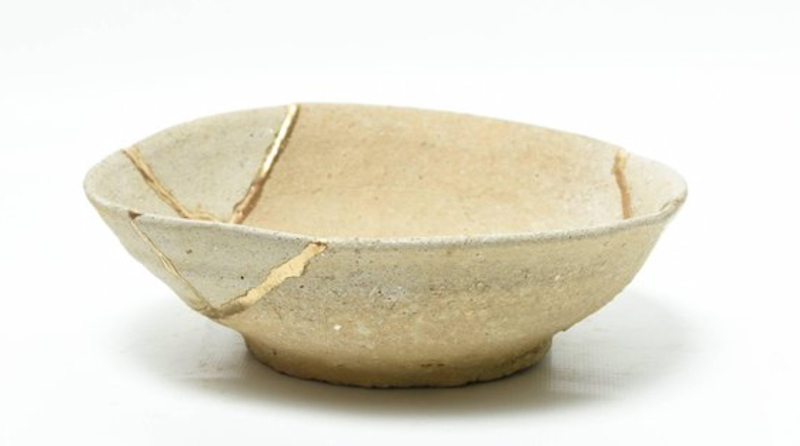 Antique 7th century Kinsugi vase at 1stdibs
Kintsugi is a 15th-century Japanese craft of repairing broken pottery with lacquer mixed with powdered silver or gold.  There word Kintsugi means 'golden rejoining'.  This embodies the philosophy of Wabi-sabi, 'perfection through imperfection', as the broken ceramic becomes more beautiful with the repair.  The bowl above is a 7th century antique example from 1stdibs .
They sell diy Kintsugi kits at The Design Museum Shop so you can have a go yourself.  I must admit I would love to have a go and keep eyeing up the china in the cupboard, to see what I can break!  Or I may just try a workshop with the experts at Kintsugi Oxford .   Another uk source I have found that specialises in Kintsugi is KintsugiWabiSabi and they can also help you with repairs.
Find unique Handcrafted pieces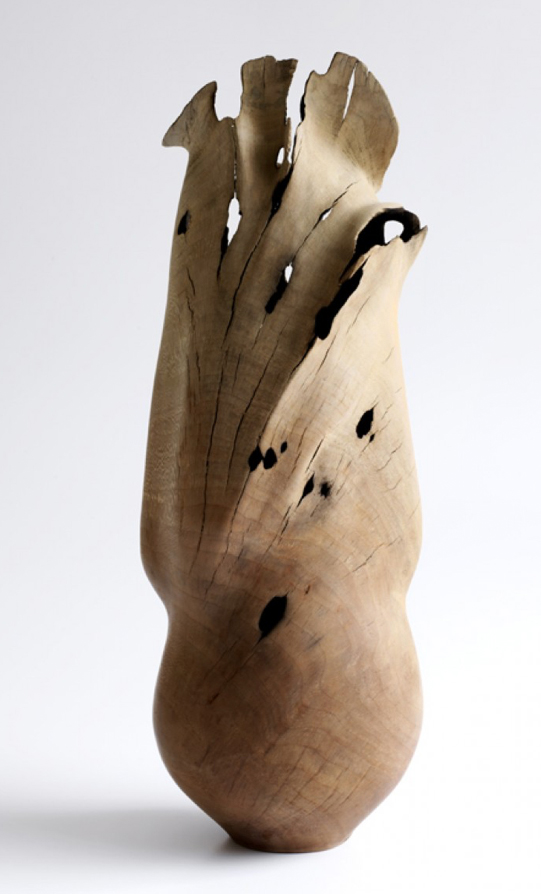 Lost Vessel Lacewood – Nic Webb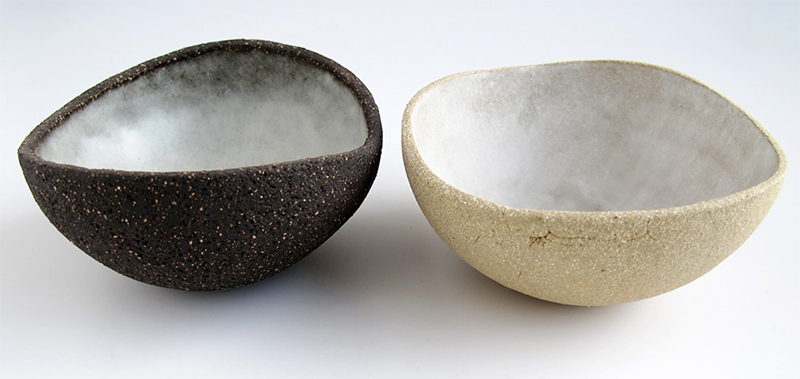 Stoneware bowls – Nic Webb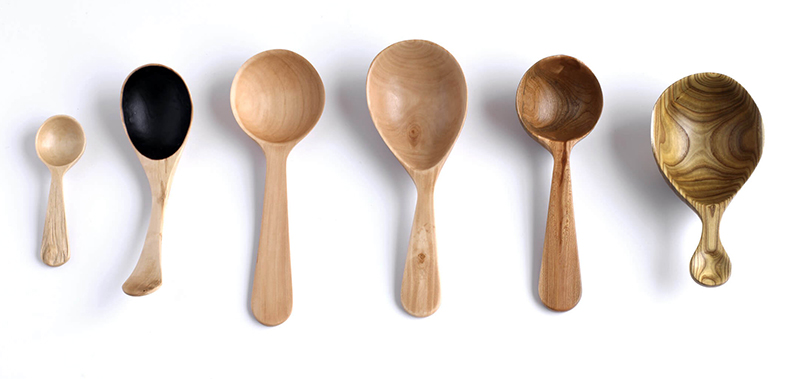 Nic Webb is an artist that focuses on wood and clay and is a great artisan to represent Wabi-sabi style.
Nic uses the forms that nature has created and sculpts them into something that is authentic to the natural growth and beauty of the wood.  Sculptures that celebrate the unpredictable beauty of natural forms.  Although Wabi-sabi embraces the rustic and unfinished – it's hard for me to break away from admiring a beautifully crafted form.  Nic somehow manages to create such elegant sculptures and in his Lacewood vessel manages to show both the strength and fragility of the wood.
Be inspired by nature's designs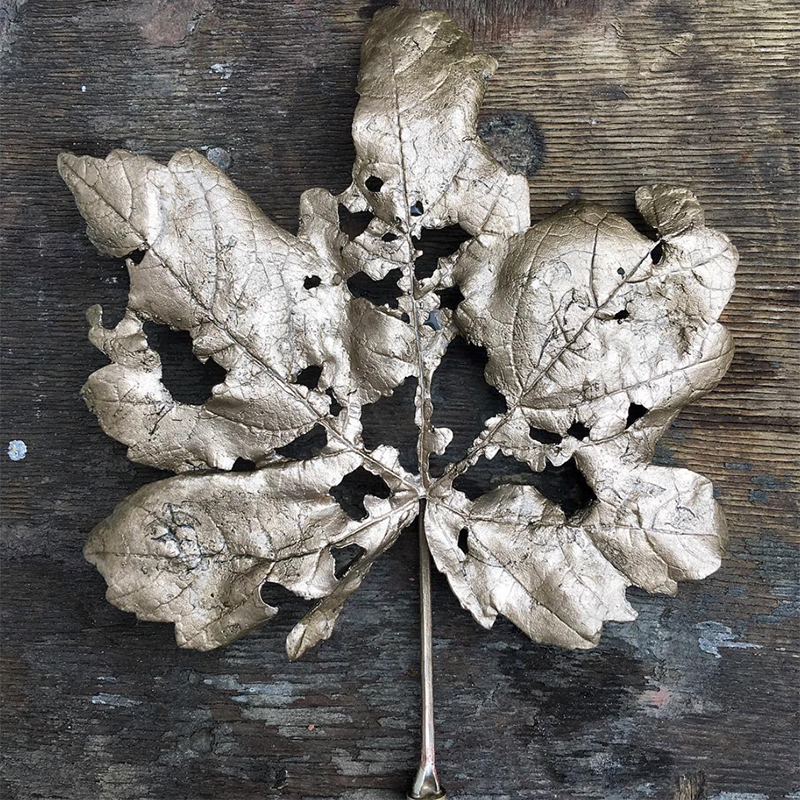 Caterpillar eaten Sycamore leaf – Ashleaf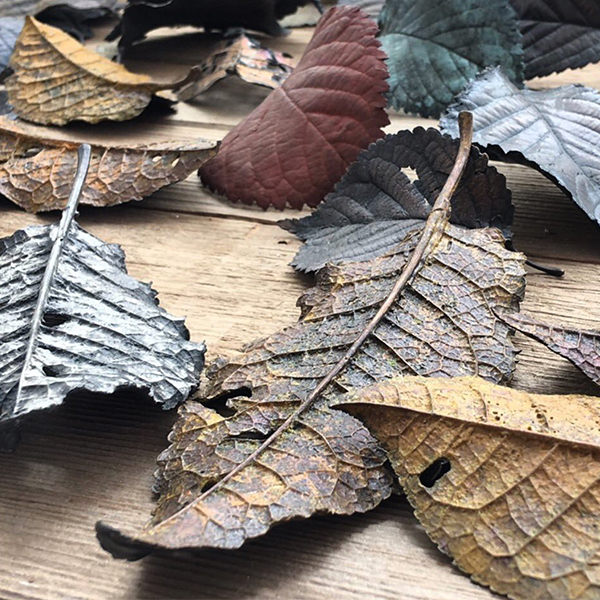 Autumn Bronze fallen leaves – Ashleaf
I couldn't resit including these amazing botanical sculptures by Ashleaf.  Sculptors Sam Dalton and Hanna Varga create the incredible detail on these bronze leaves, using the lost-wax casting process.  Rather than producing replicas of the fine new leaves, they capture the lifecycle of the leaf, leading to it's decay and even being feasted on by caterpillars.  Demonstrating the beauty in imperfection, they are a perfect addition to the Wabi-sabi home.  I was very excited to be able to see these leaves in real life last year at Handmade at Kew.  It was incredible to feel how something that looks so fragile is so strong.
Choose Vintage or Handcrafted Furniture
If you have your own furniture you love then that's great. The older and more time-worn the better.  Wabi-sabi is all about make-do and mend and embraces the patina of age on woodwork.  However, if you want to create this look, I would choose one of two options, either vintage, or handmade.
To create a time-worn look – shop for vintage on line.  There are some incredible up-cyclers out there that produce stunning and quirky designs.  All up-cyclers have their own style – so you could take a look at UpCycledHour to find someone with style that you like.  A few of may favourites are Jay&Co – for cutting edge design,  Whisper&Echo – for natural vintage and Sara Huges for painted furniture.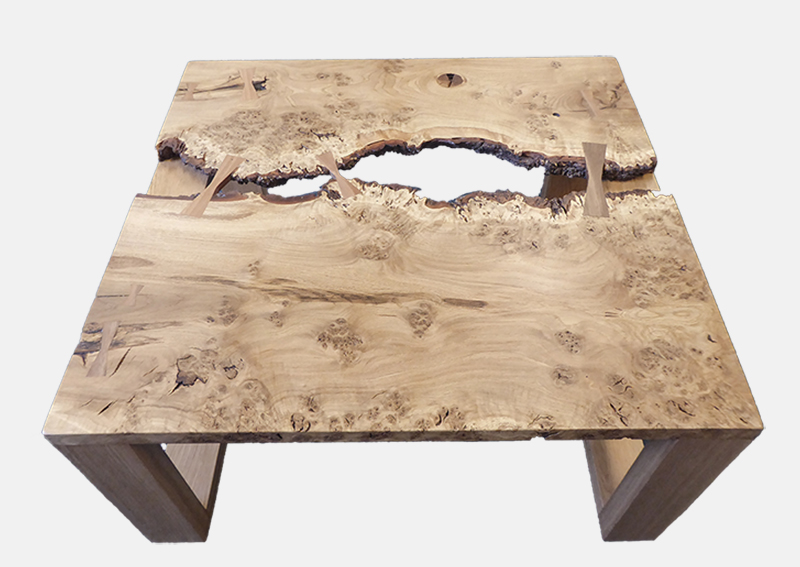 Oak burr coffee table – J Griffin Design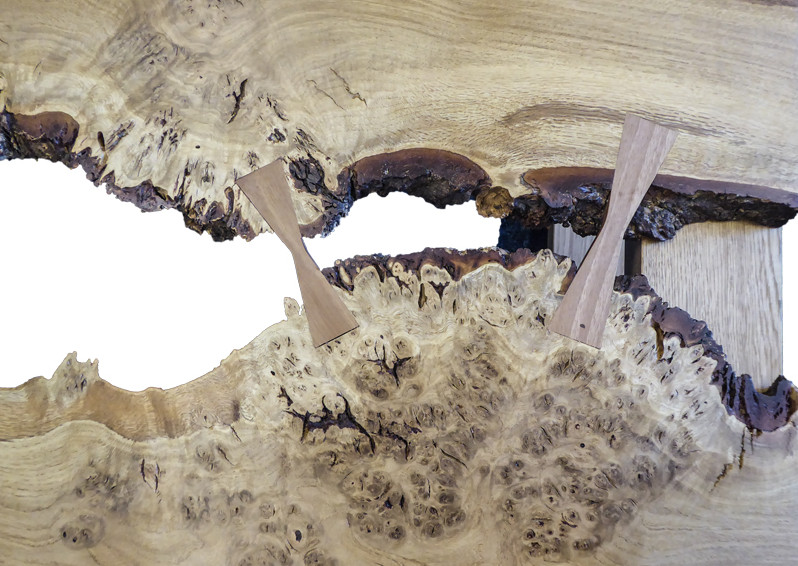 Table detail – J Griffin Design
For our Wabi-sabi mood board we have chosen furniture by James Griffin and Nathan Millar.
With the raw edge, grain and beautiful burr on this oak table by James Griffin you really get a sense of nature,  growth and the passage of time.  The raw edge of the bark gives a rustic feel and I love the use of wooden bowties to strap the planks together.  He sources his wood locally and lets the beauty of it's form inspire his designs.
Both of these makers were discovered at The Celebration of Craftsmanship and Design exhibition, last year and were noted for the way that they use the natural form of the wood, to lead the design.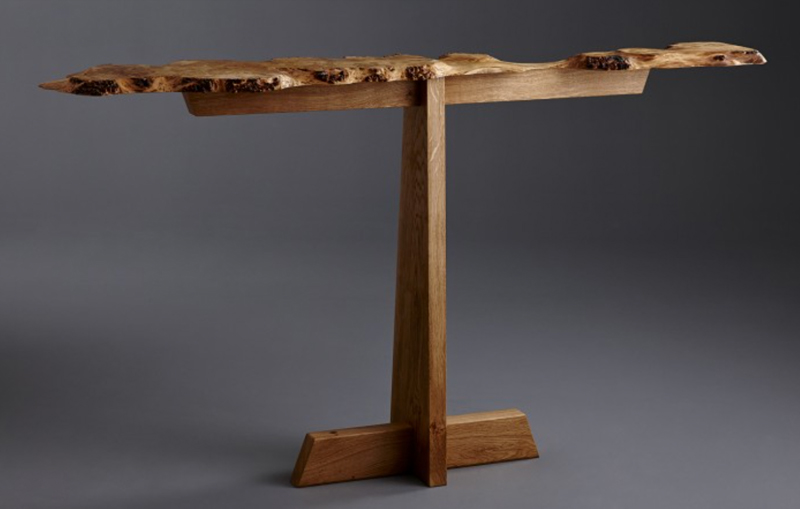 Oak burr console table –  Nathan Millar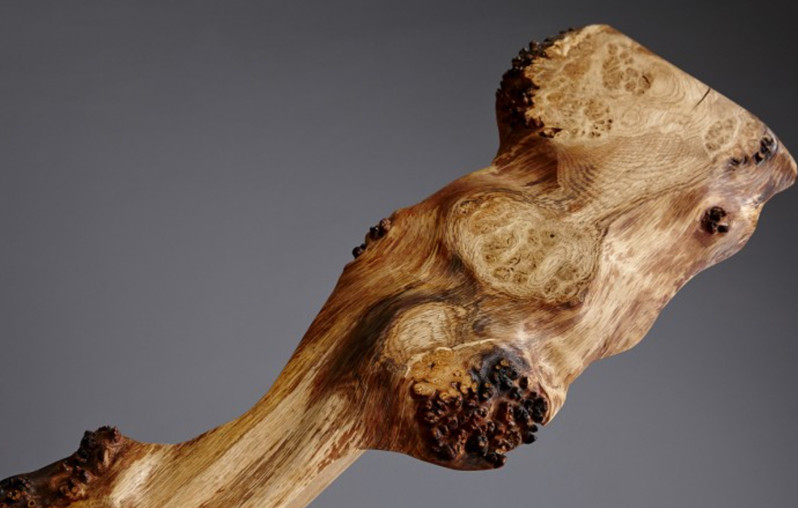 Console table detail – Nathan Millar
I love this console by Nathan Millar.  The Burr of the Oak is used to design the form, with the table nearly falling away between the two main burr sections.  Nathan again sources his wood locally and even makes his own bees wax from local bees.
Find natural or vintage style Lighting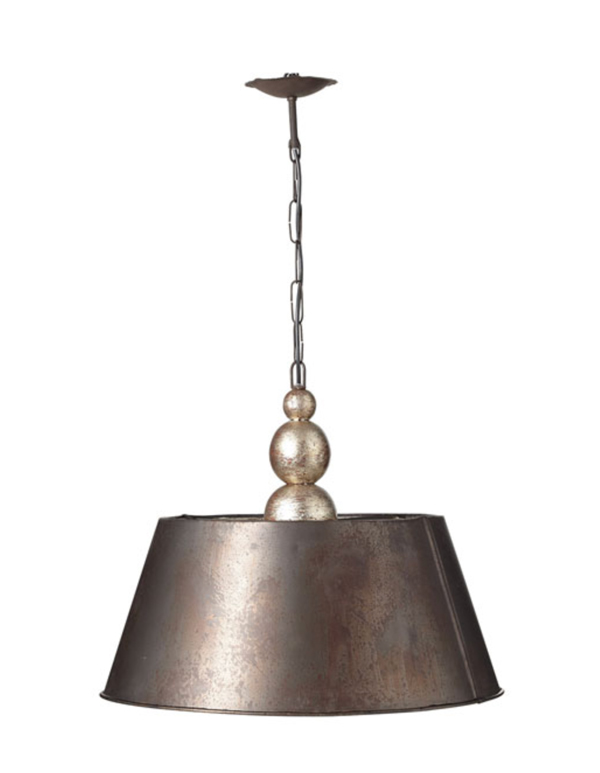 Ellington hanging lamp – Oka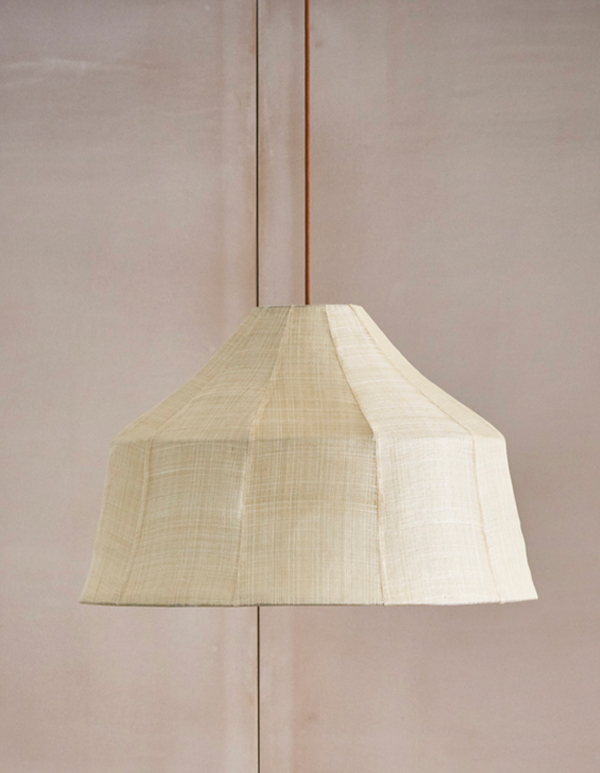 I had a bit of a struggle to find lighting for this theme.  I was looking for rustic linen shades and found it hard to find the right look.  Then I discovered this design at Oka and liked the contrast it would give to the mood board.  The patina on the metal gives it a vintage appearance and the it's style gives a bit of an edge to the design.
Another alternative I considered was the Sorel Light from Pinch with copper frame and banana-fibre/linen shade.
Use plaster finishes or Limewash paint walls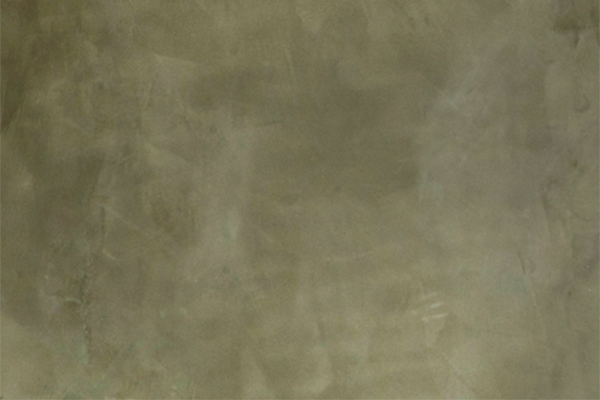 Venitian Plaster – The Plaster Collective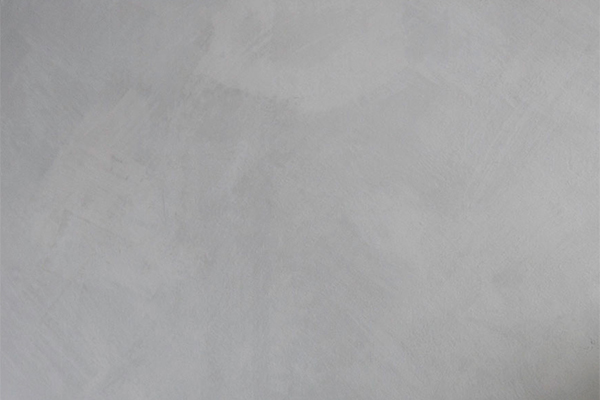 Limewash paint in silver sky – Bauwerkcolour.co.uk
The theme for walls can range from bare plaster with peeling paint, to a more refined plaster or limewash paint.  The Plaster Collective has a good range of finishes from Venetian plaster to Old fashioned Lime.  So choose how distressed and time ravaged you want to go.  Having lived in a (house-renovating) building site for some my life – I must admit I can't see the attraction of living with the rougher finishes.  I think I will leave the peeling paint look for photoshoots.
Another practical and environmentally friendly alternative is Limewash paint, available from Bauwerkcolour.  Made with clay, minerals and natural pigments, it sinks into the surface of the wall.  The lovely wash texture is achieved by applying three coats at criss cross angles with a natural bristle brush.
Lay reclaimed wooden boards or bare concrete for floors
Solid wood Oak reclaimed flooring – McKay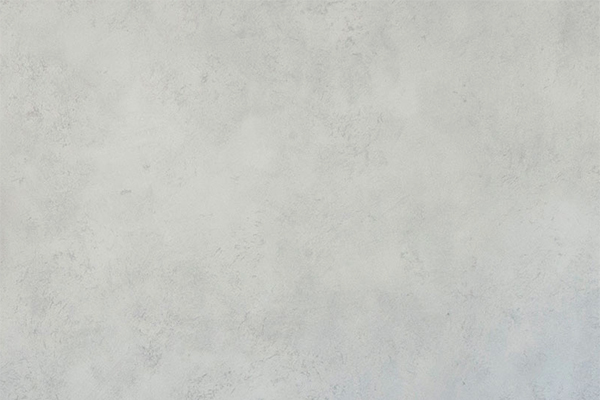 The floor style is rustic or austere.  Old reclaimed wood, concrete or stone.  I found that McKays have a good selection of reclaimed woods.
For decorative poured concrete I discovered Lazenby  and for a simple installation you can find natural fibre cement floor planks at Concreate.
Treat the old sofa to a 'make-over'
The seating should be simple and informal.  With Wabi-sabi philosophy, that old well-loved comfy sofa should be perfect.  Just give it a bit of a make-over with some linen cushions and throws.  On the mood board I have chosen the Lazytime corner chaise in canvas, from Camerich.  Another good place I found for relaxed, informal seating is Loaf and they have a good range of Vintage Linens.
Linen cushions are from Neptune, from the Florence collection, in Imogen Oyster pink and Finian sage.