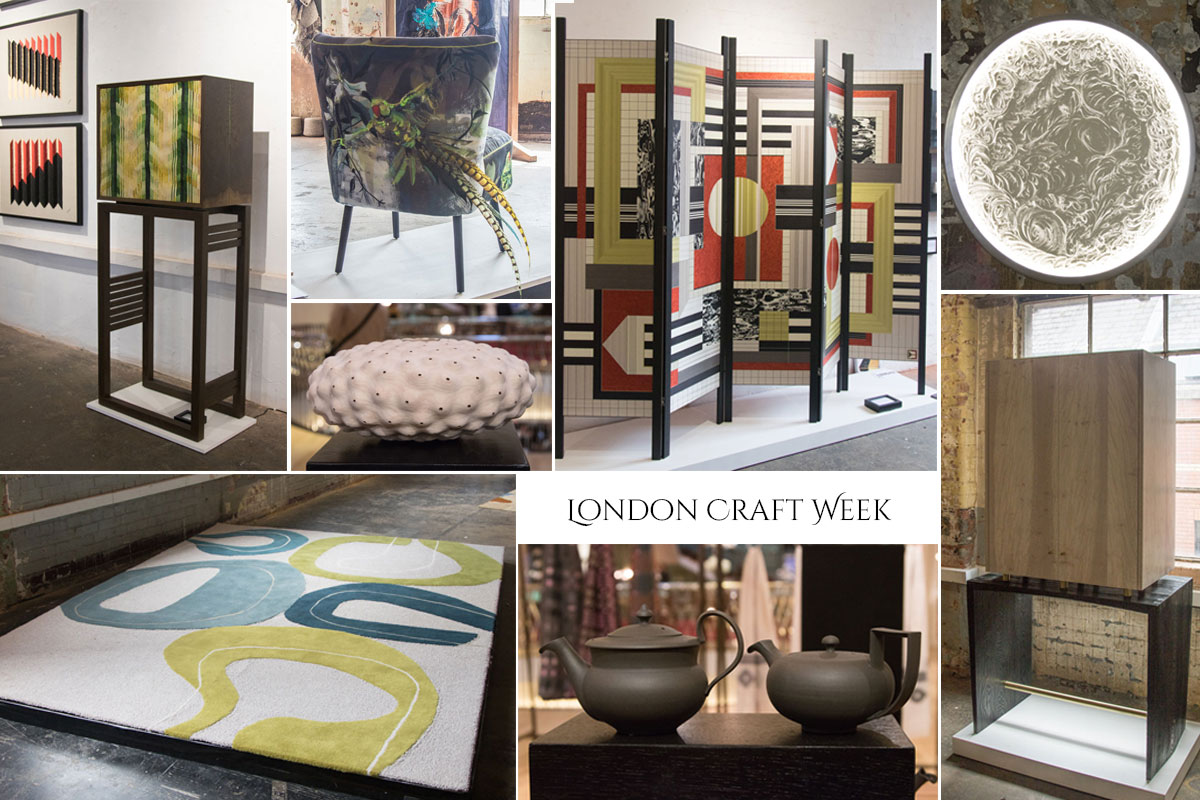 London Craft Week
This is the fifth year that London has celebrated creativity across the capital with its very own Craft Week.  
It may not yet have attracted the attention that is given to fashion, art and design.  However, with some exceptional artisans and individual makers, standing alongside leading designers, flagship stores and contemporary galleries, it is definitely starting to hold its own.  
This was my first visit to London Craft week and I must say it was a big learning curve. With over 240 brands, makers, artists and designers, over 150 locations across the capital, it was quite overwhelming. 
Next year I will definitely look at the programme straight away and book on all the workshops and talks I want to go to well before they are sold out!
So here is my visual tour of just some of the amazing work, that was on show, at London Craft Week. 
Textiles
I love the vibrant prints from PIPÉT exhibiting at The Oxo Tower.  PIPÉT are a London design studio, celebrating fine British craftsmanship, with all products printed and handmade in England.  Their collections offer a bespoke service so that you can purchase something pretty unique.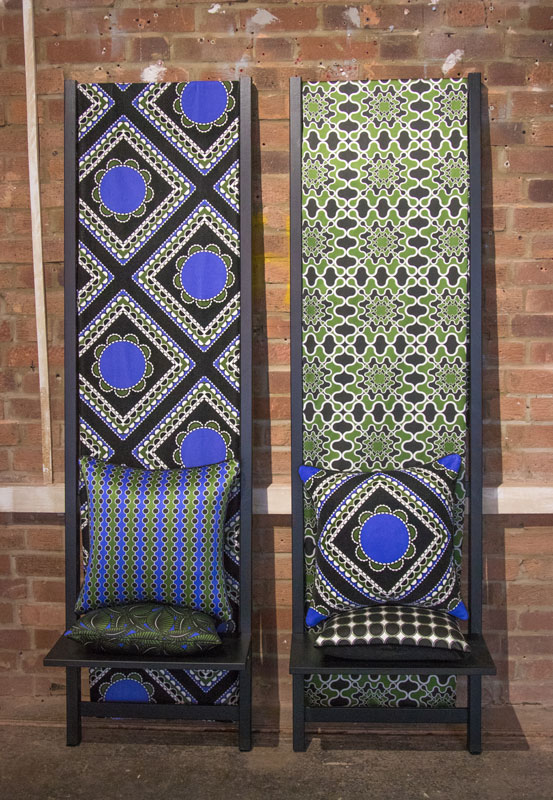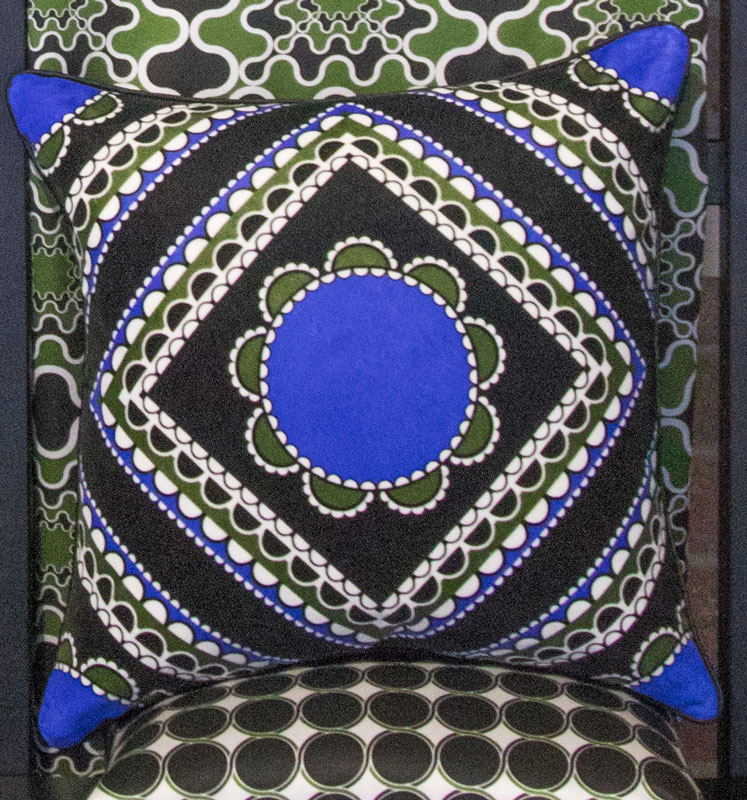 It was great to see Jacky Puzey exhibiting her beautiful, embroidered textiles.  I just love the originality of her Parakeets Cocktail chair (previously shown in the Champagne Bar at Decorex) .  The grungy decor of the Oxo Tower ia a perfect contrast to her unique, delicate and creative designs.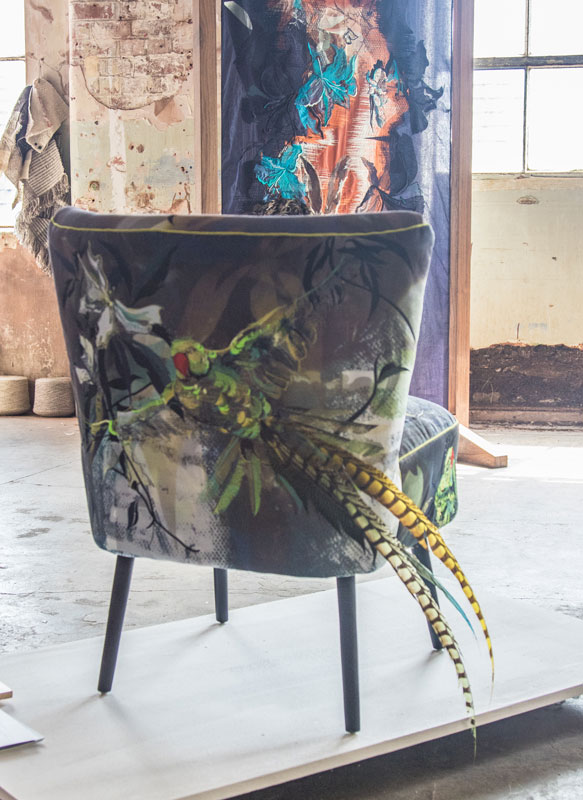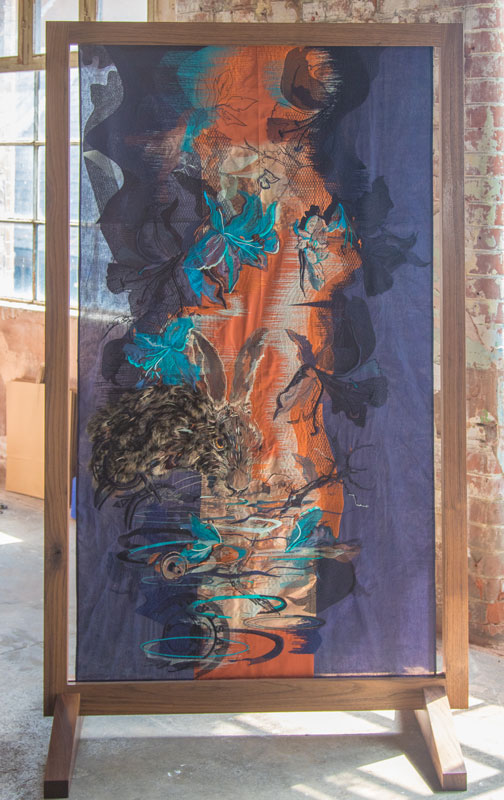 Another designer that uses embroidery skills and a love of peacocks is Susannah Welland.  She creates her designs as mainly black and white illustrative prints and embellishes them with a touch of colour and embroidery.  It was lovely to see her sitting and embroidering her work.  The prints cover a range of accessories from upholstery to tableware.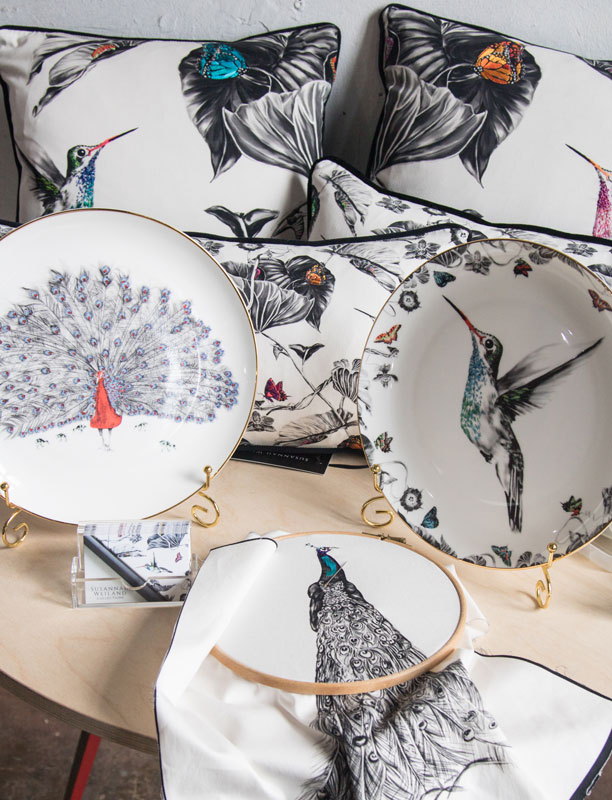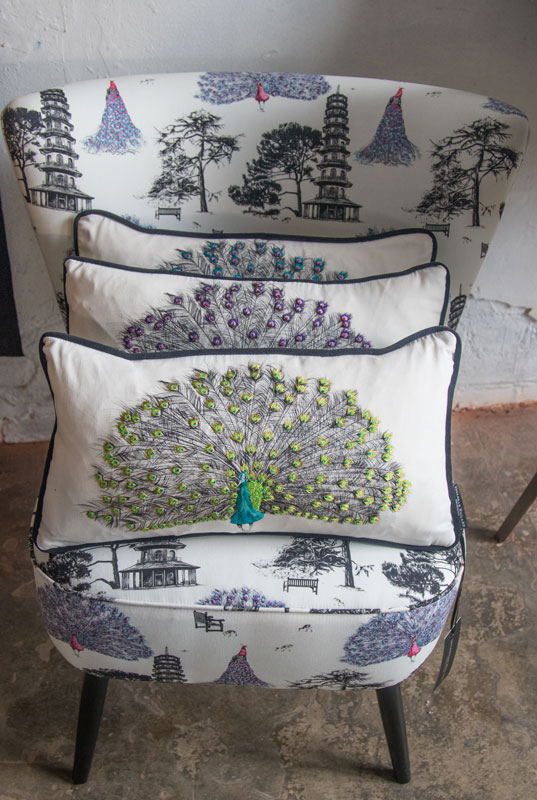 Weaving
It wouldn't be a craft week without seeing some traditional weaving skills.  Watching the work involved is an incredible sight.  The geometric patterns of the Margo Selby range worked perfectly on this contemporary sofa in collaboration with Decca / Bert Frank .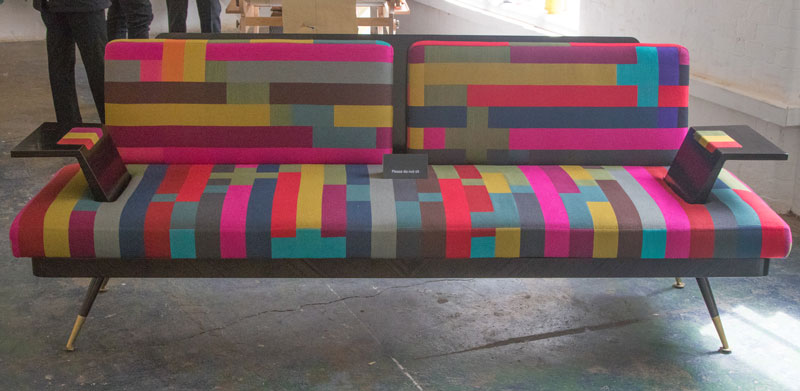 Angie Parker has also ventured in to furniture with her intricate woven designs on a chair by Jonathan Rose Designs .  
Rugs and Wall Art
When is a rug not a rug?  It could be when it's being wall art. Anna Gravelle produces wonderful rug-like tactile artwork.  You just have to touch the silky fibres.  
Meanwhile in another room of the Tower was Helen Yardley showing very tactile rugs, that would make great wall art.  Her choice of colours are also echoed in the woven wall art by Margo Selby.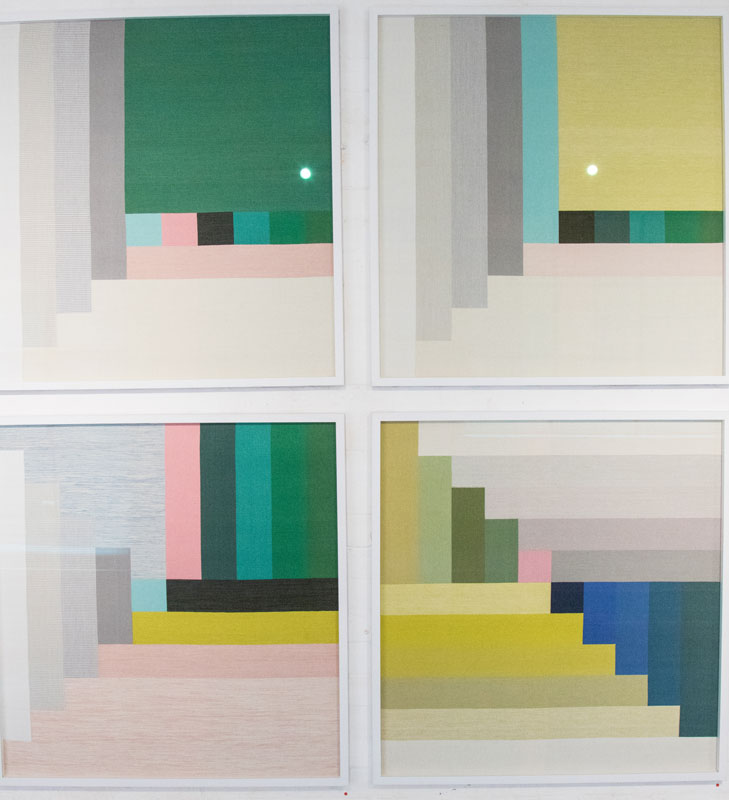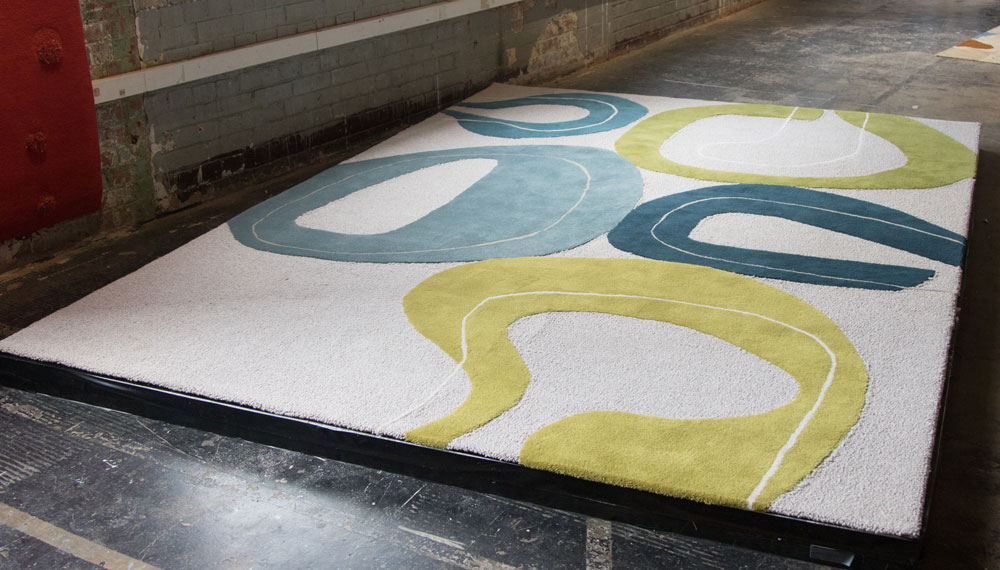 I couldn't resist telling another colour story again.  Below we have Margo Selby's woven wall art, mosaics by Julie Vernon, embroidered wall art by Zuzana Lalikova and a detail  of the red pom-pom rug by Helen Yardley.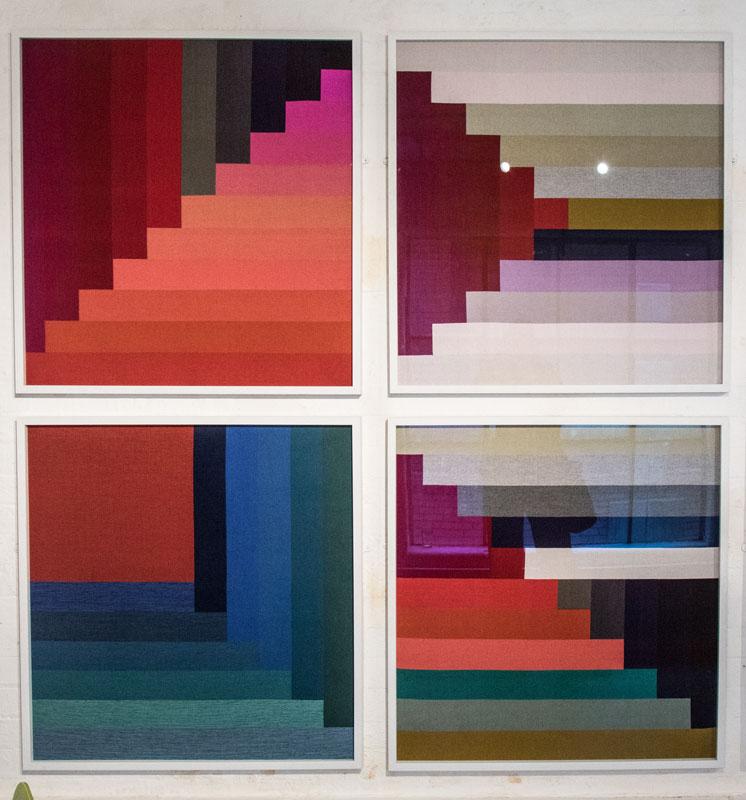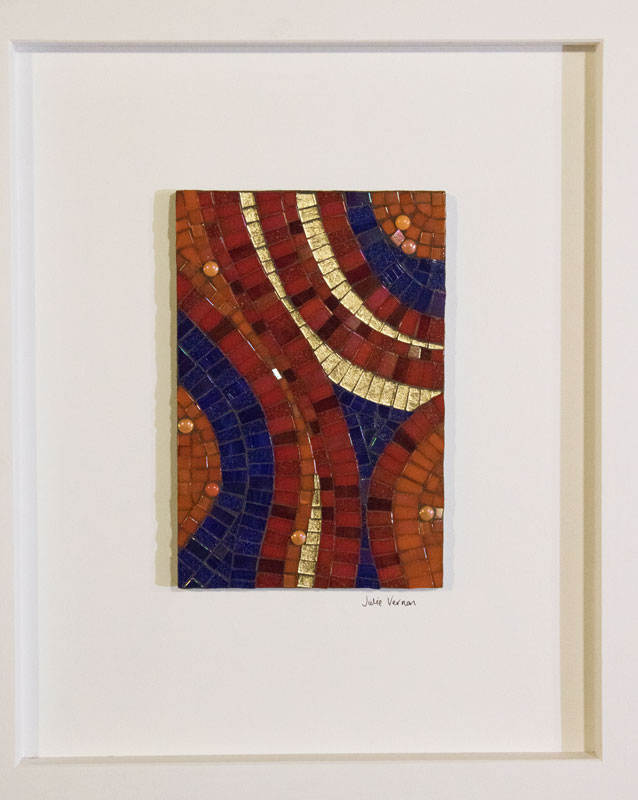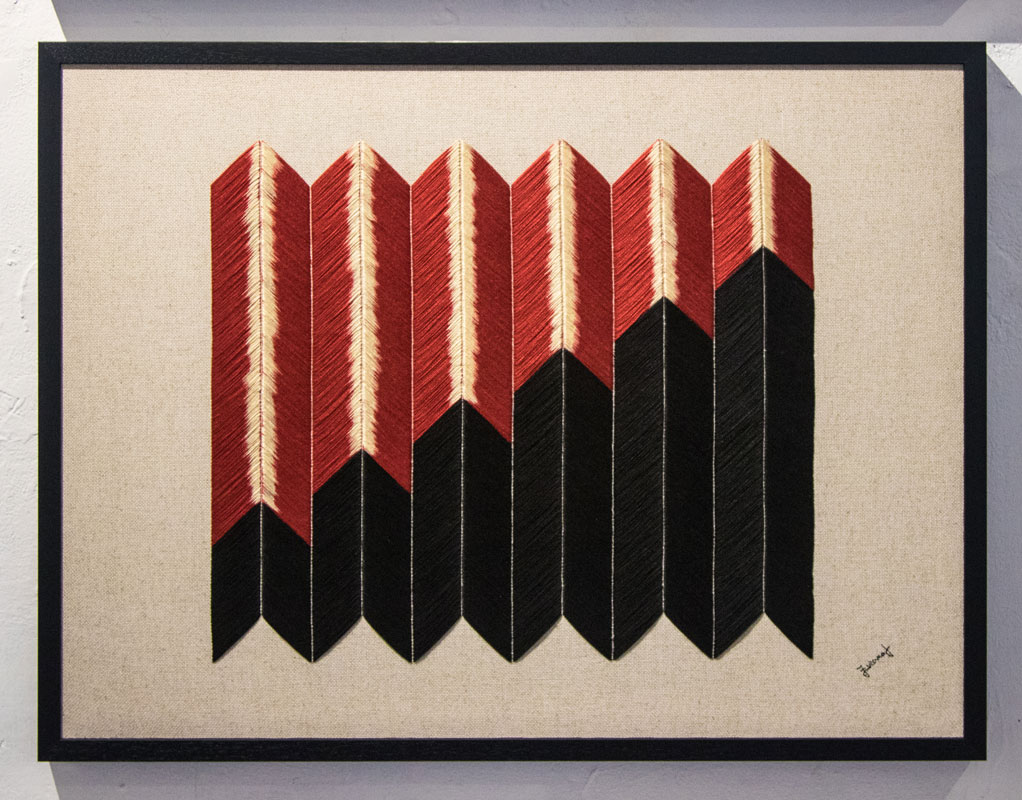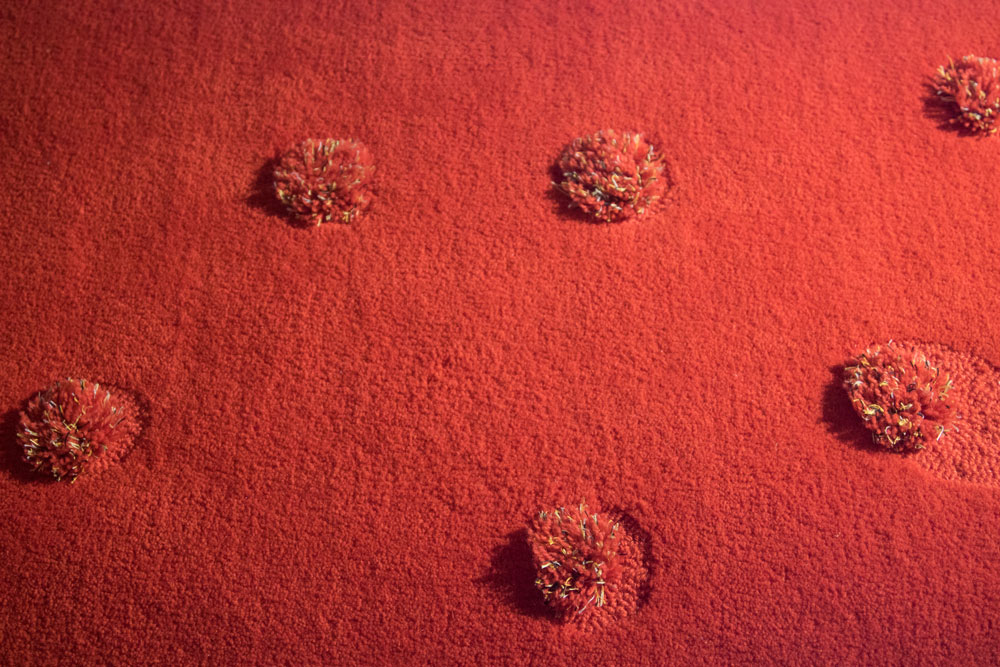 Marquetry
Two masters of Marquetry on show this year – Christine Meyer-Eaglestone and Kevin Stamper.  I am in awe of the screen created by Christine.  I had previously seen her work on a small scale, at the Celebration of Craftsmanship and Design exhibition, in Cheltenham.  It was great to talk to her about her craft.  The perfect precision of each piece of cut veneer.  All cut with just a craft knife and applied by hand.  I loved the lime green and burnt orange veneers that she had chosen for this screen, it is such an incredible work of art.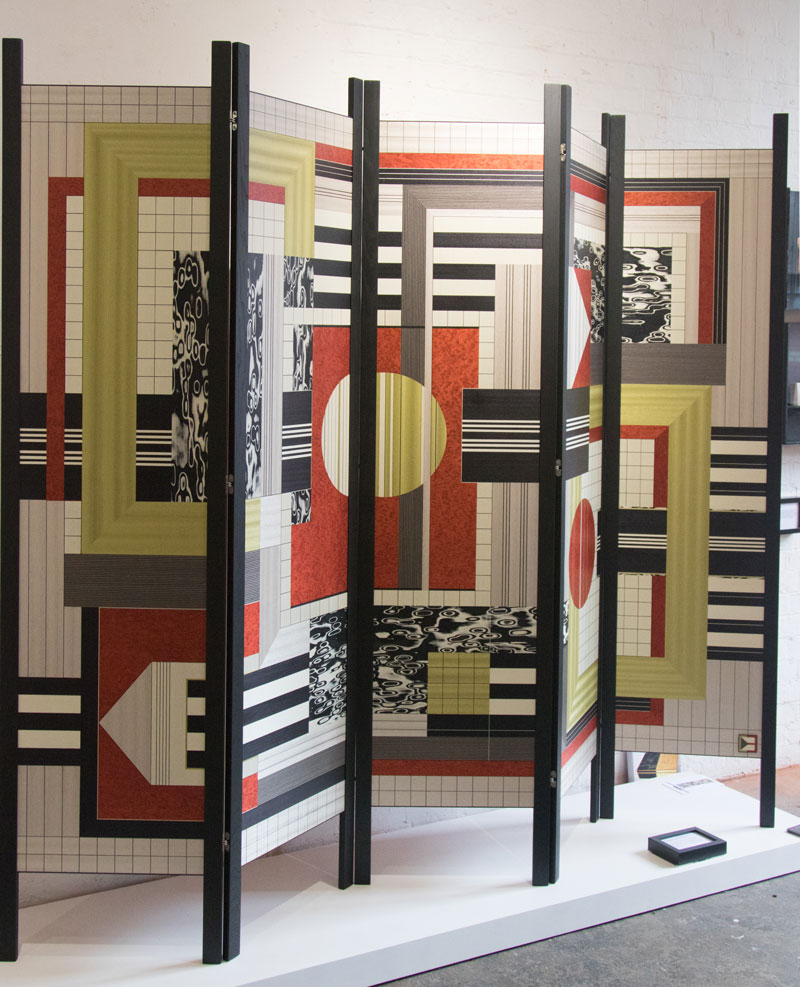 Kevin Stamper is now texturing the surface of his furniture as he finds that it's not always appreciated that his designs are marquetry.  His pieces, often inspired by landscapes always have beautiful detail and coloured veneers inside.  You can see more of Kevin's work on our Meet the Makers page.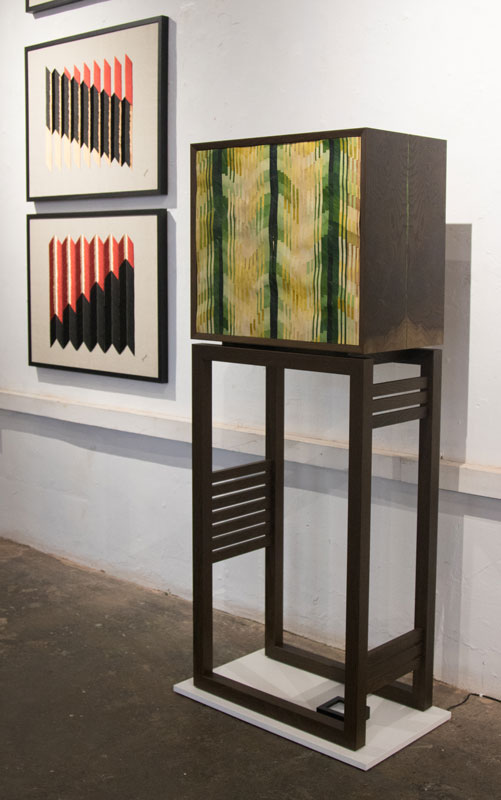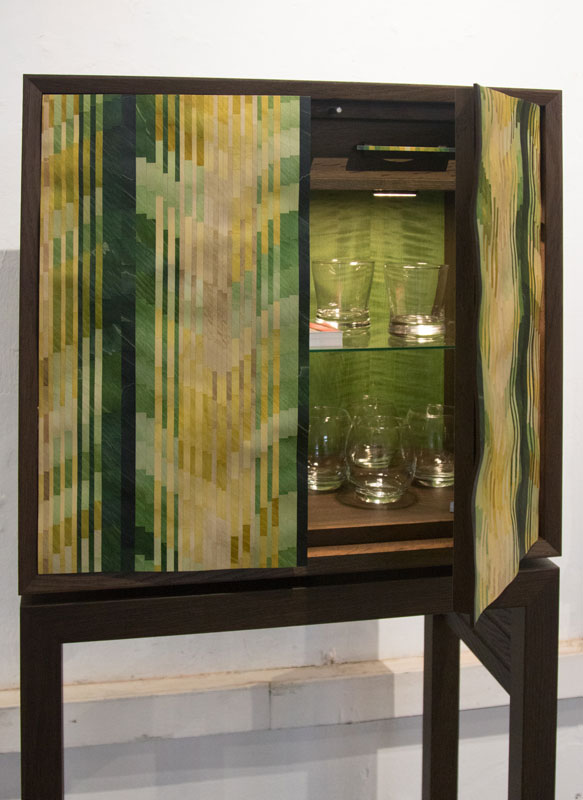 Ceramics
I was fascinated by the coloured porcelain creations by Judy McKenzie.  Judy's work is created by the Nerikomi process, where coloured stains and oxides are worked into the porcelain.  The delicate pattens being created within the material its self.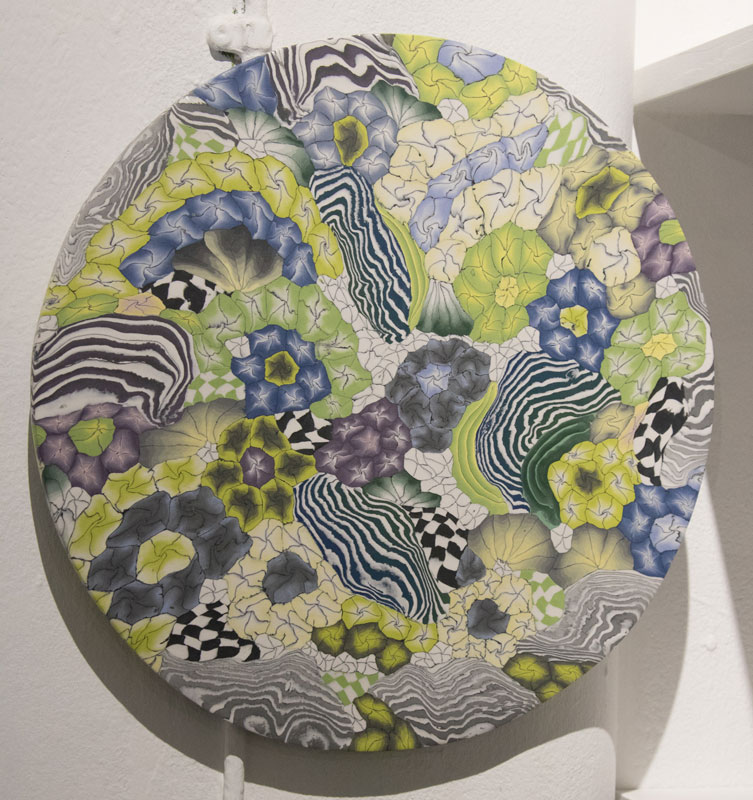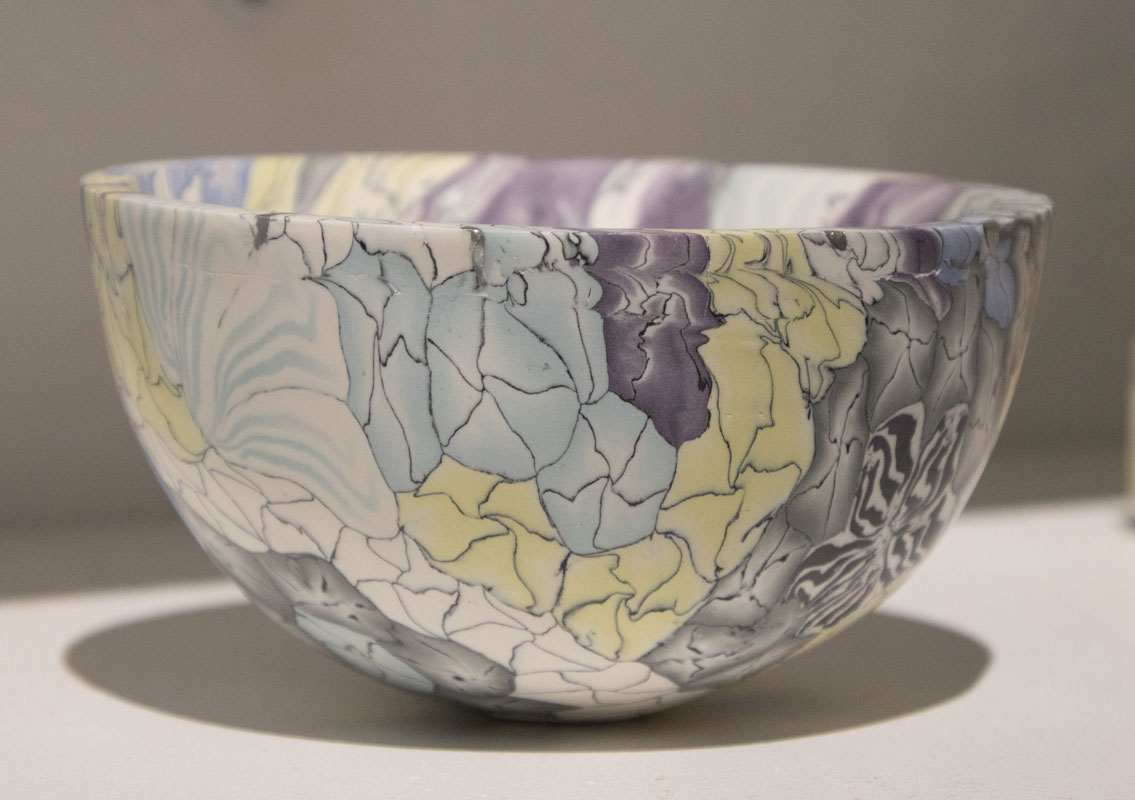 At Liberty there were soft tones and contemporary shapes with ceramics by Georgie Sculley and Sasha Wardel.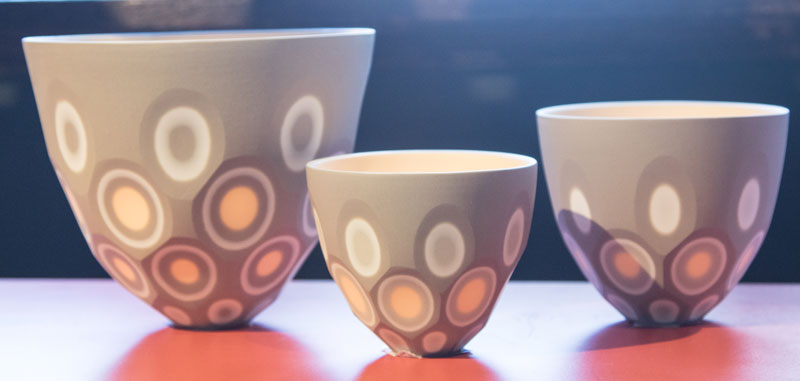 At the 'Line and Form' showcase at Fortnum & Mason, the focus was on Black and White.  With the elegant designs created by Matthew Warner.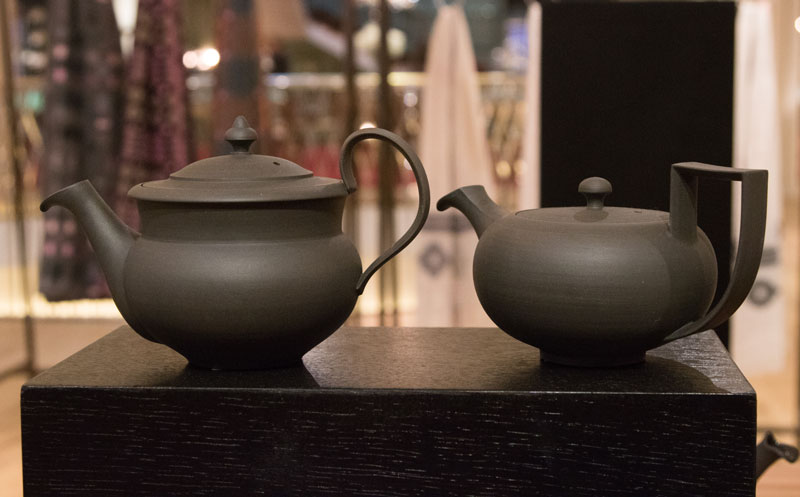 Metals
The collection by Emma-Jane Rule is captivating.  Emma uses foldforming to create her unique designs in silver and copper.  The patina on the surface of the design makes a sculpture that is forever changing over the years.  I can imagine the wonderful shadows in a room, that would be created by her sculptural lamps.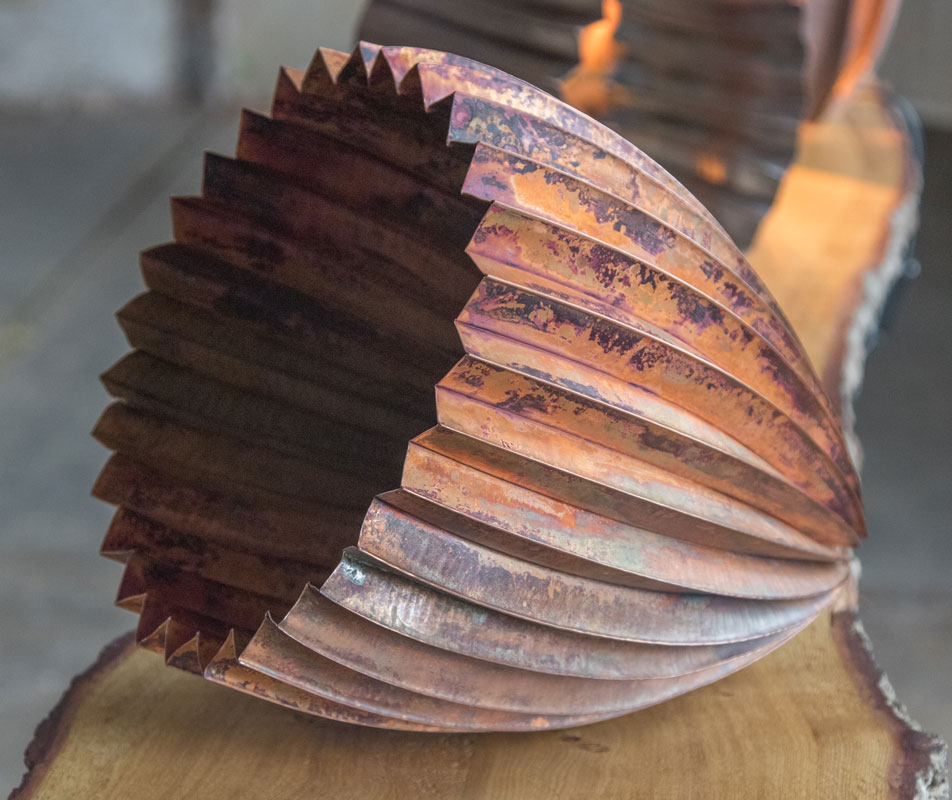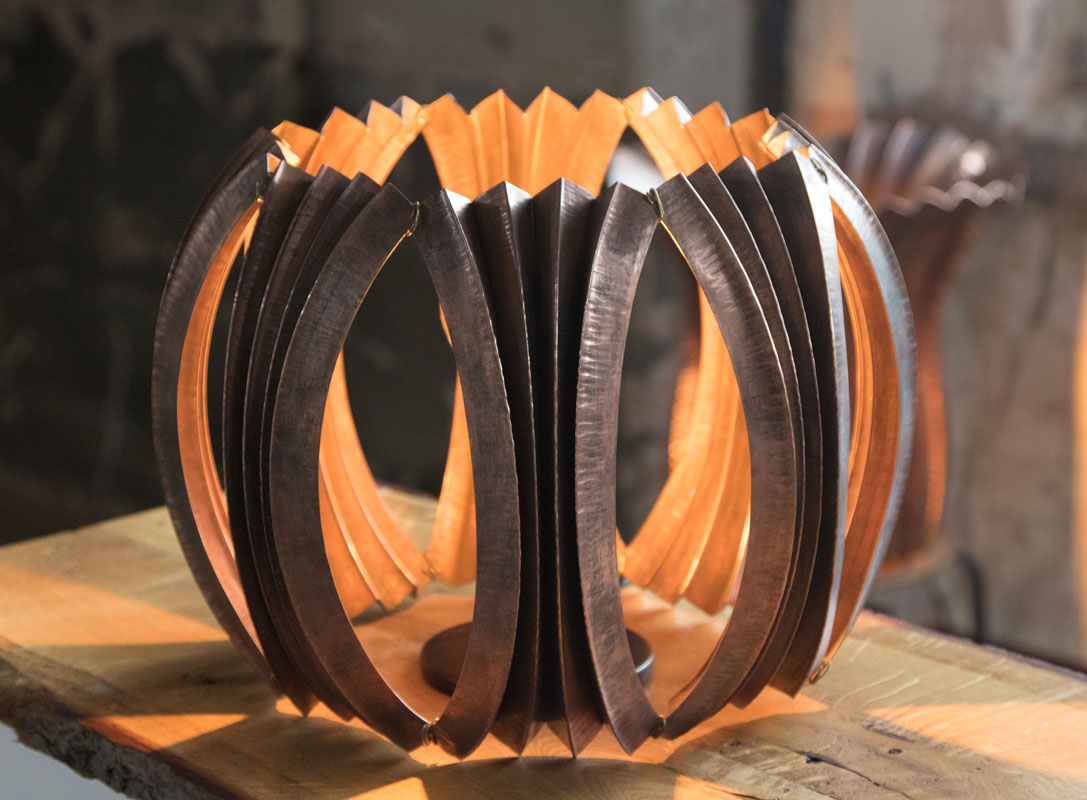 Woodcraft
It was great to see the exhibition of 'The Guild of Master Craftsmen'. To see some of the finest work in wood turning and sculpture.  It's hard to believe that this elegant irridescent blue urn by Paul Johnson is hand turned from sycamore. Another intriguing blue creation by amateur woodcrafter, Tom Baker.  A walnut bowl inspired by marine life.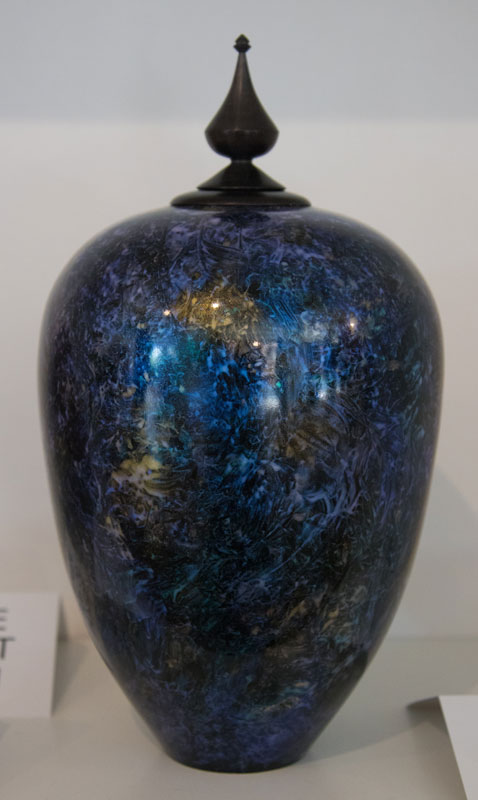 It was good to see the sculptural wooden creations of Eleanor Lakelin at Fornum & Mason, as I was disappointed I couldn't make it in time to the Scorched exhibition, at The Fitzrovia Chapel.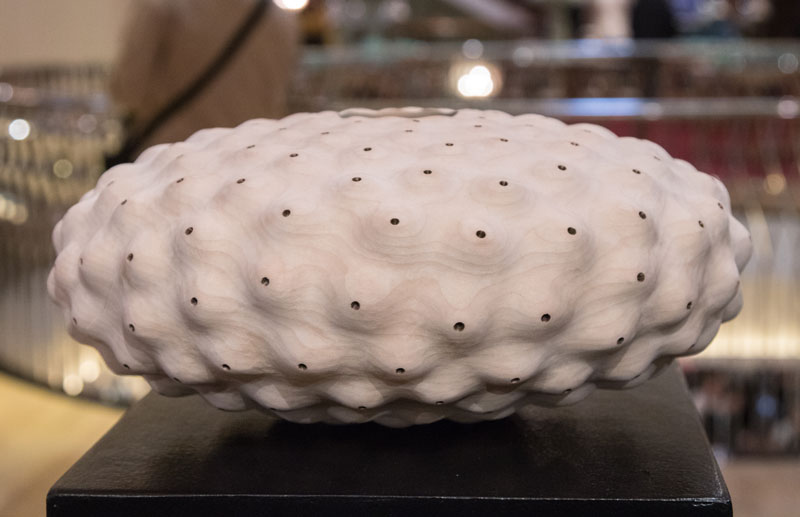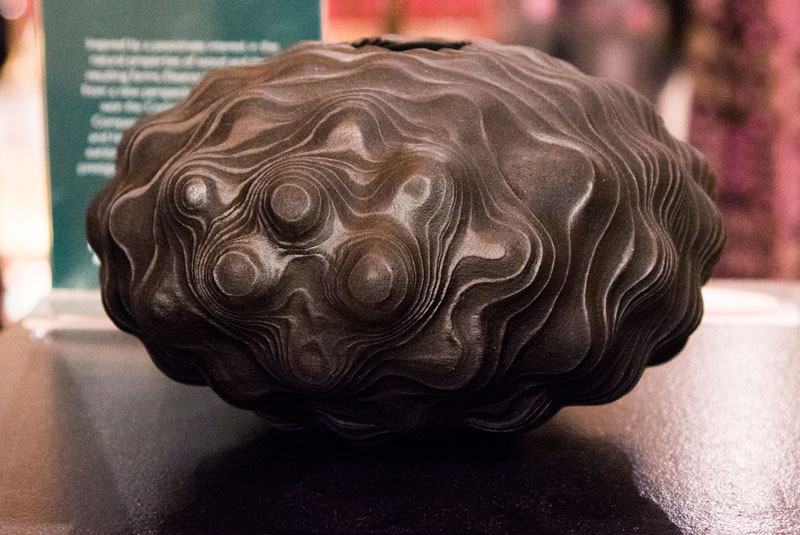 Robert Brain's work at RHMB is pretty unique in the fact that all the wood is sourced in London.  With each piece the history can be traced of the Street or Park that the tree stood.  Robert's supplies are from trees that are felled due to illness, age or weather.  What a lovely way to give them a new lease of life.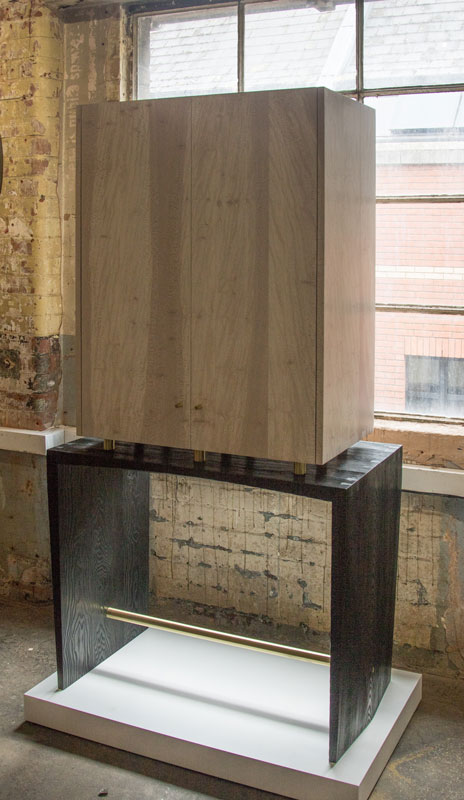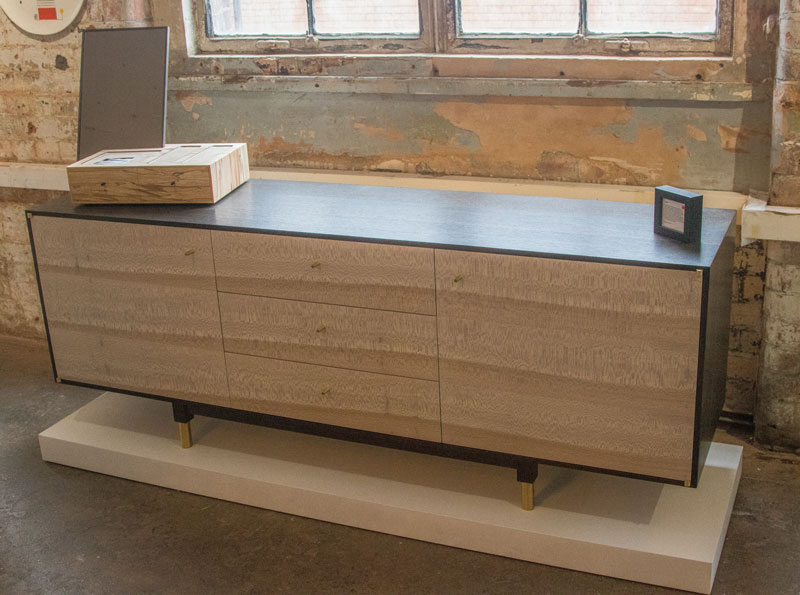 At London Craft Week there is always a brilliant opportunity to meet some of the young furniture designers of the future.  I was lucky to meet a couple of young designers at The Guild of Master Craftsmen exhibition.
Australian, Sam Sheppard is currently studying at Waters & Acland Furniture School in the Lake District . His Jacobsen table took 3 months to complete and is a stunning piece.  
The Ice Cabinet from Lasse Sverre is also a clever showpiece.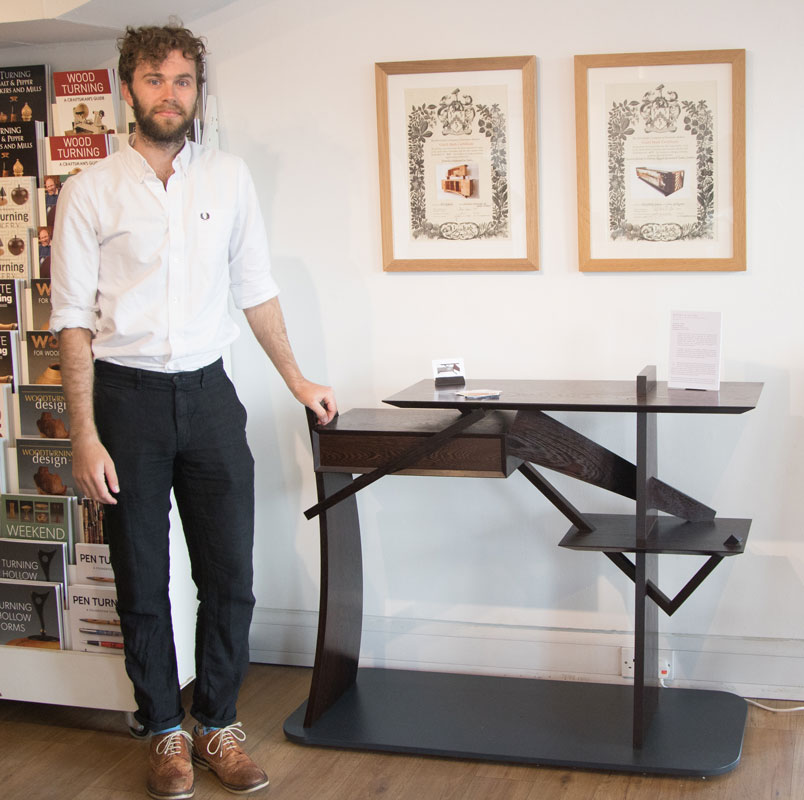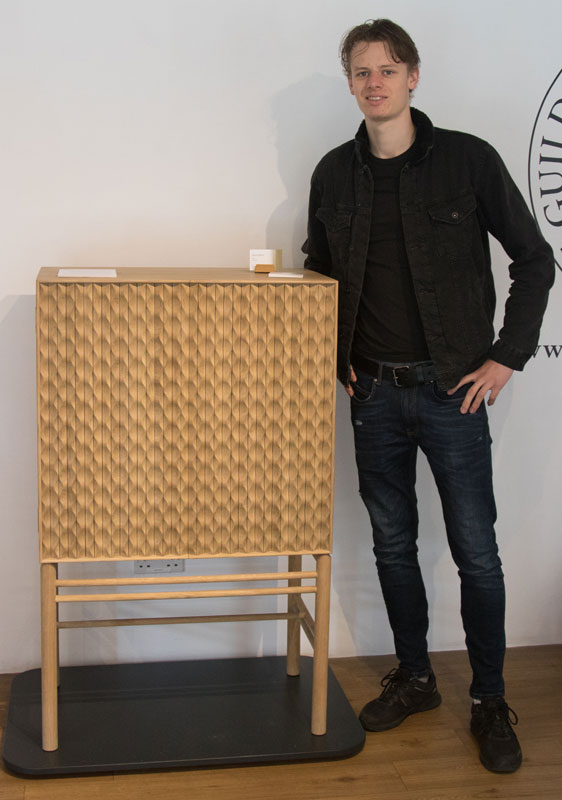 Elegantly designed Console and lamp by David Waite.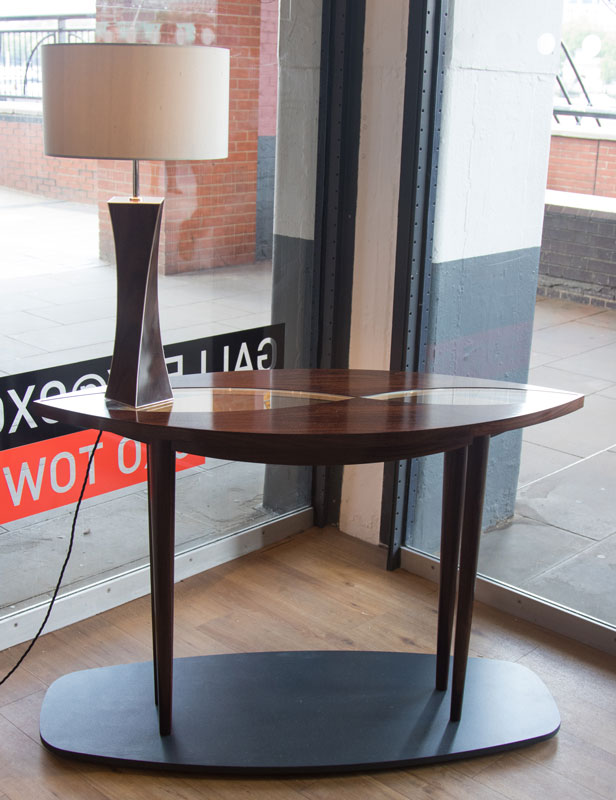 Lighting
And finally . . .one of my favourite installations from The Oxo Tower.  The Luna Lights from Nick Rawcliffe at Raw Studio.  These would be so amazing to create some soft lighting in a room.  The textured surface, created by paper or plaster is highlighted by concealed LEDs – just magical.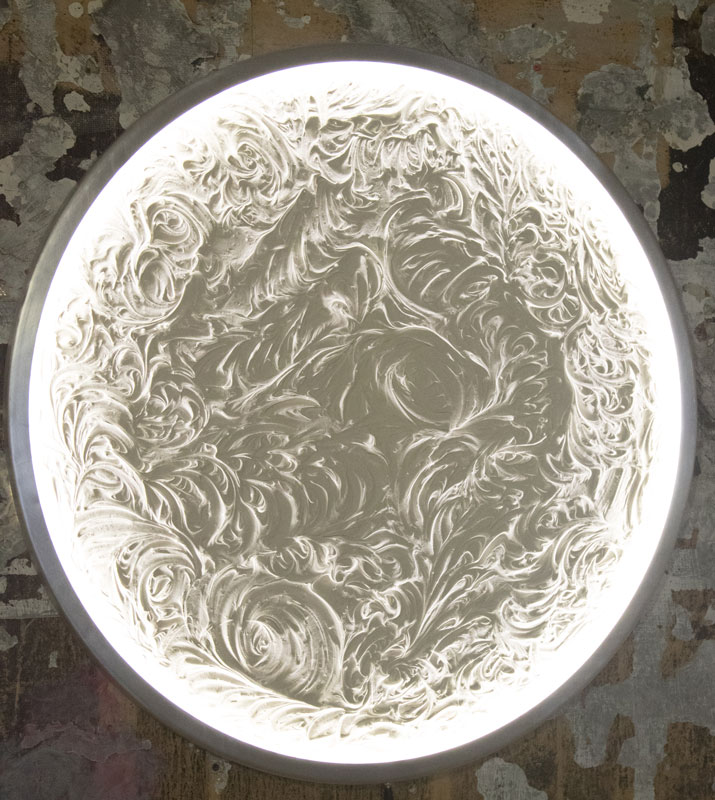 I hope you have enjoyed some high-lights of London Craft Week.  If you managed to get there this year, I would love to know what I missed – so please leave a comment below.
OTHER POSTS YOU MAY BE INTERESTED IN