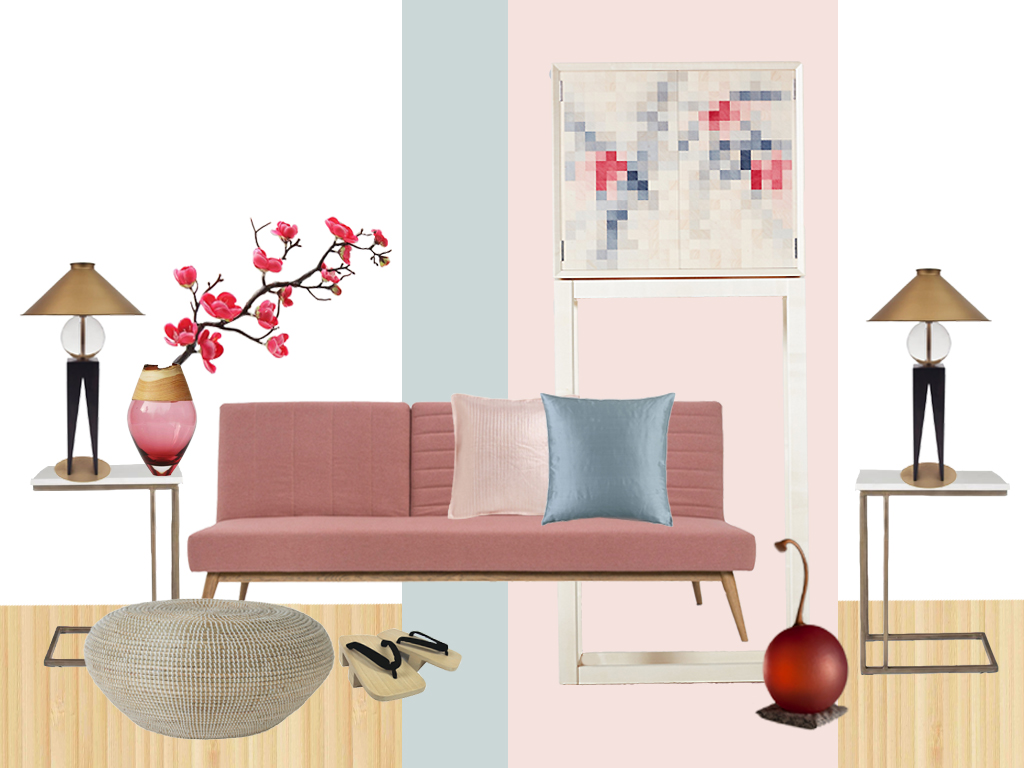 The Inspiration
Our Zen Blossom mood board is inspired by the Plum Blossom collection of craftsman Kevin Stamper.  Kevin's designs are inspired by his water colour paintings.  He pixelates the images and reconstructs them in squares of hand-dyed sycamore veneer.
I first discovered the Plum Blossom cabinet at The Celebration of Craftsmanship and Design exhibition.  I was totally amazed, I had never before seen furniture that was such a work of art.  His furniture makes you want to look inside, where the finish is more beautiful veneer and attention to detail.  You can follow this link to meet Kevin Stamper and see more of his work on our Craftsmen pages.
If you notice I am not using any other pattern in the mood board.  As the furniture also becomes an artwork in its self –  I did not want to detract from the design.  Adding pattern or Art work could make the scheme look fussy.  The lines are kept the clean with only the added a busy decorative element being the Plum Blossom stem.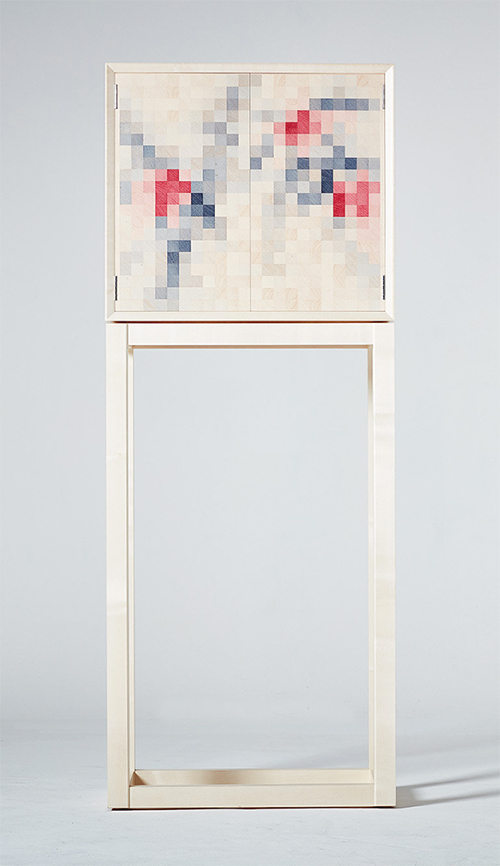 Photo credit – CR2 Studios