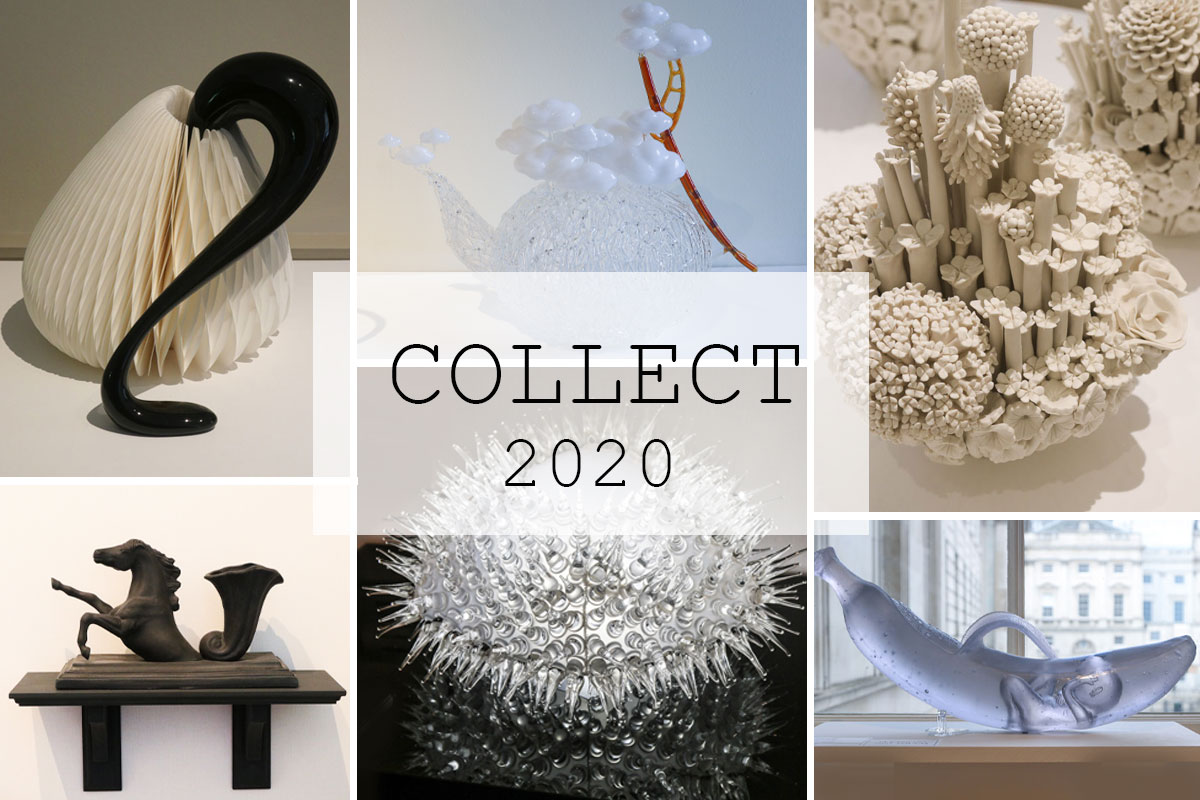 Collect is one of the major selling exhibitions of contemporary craft in the world.  This year Crafts Council has chosen to relocate the show from the Saatchi Gallery to Somerset House.  
The beautiful setting and wonderful collection of rooms make it a great venue.  Twenty five nations had created stunning work to display in individual  gallery rooms. 
I am always so excited by the beautiful work on show at Collect.  Most of the galleries were happy for photographs to be taken.  And, as usual, I was like a kid in a sweet shop trying to snap it all up.  Sadly this post would be far too long to show it all –  so I have edited this down to what are my personal highlights.  Creations from artists in glass, ceramics, metal, wood and mixed media that I found either captivating, or intriguing.  
The exhibition was split into three areas the south, east and west wing.  As I was keen to see the glass at Gallery Sklo,  I headed straight to the South wing on the first floor.  
GLASS
Glass is such a beautiful medium.  Nothing compares with its ability to create gorgeous illuminated colours one moment and subtle translucent tones the next.  I am not familiar with all the different glass making processes.  But, nevertheless,  I am always overwhelmed by the beautiful creations that can be achieved.
At Korean, Gallery Sklo – I was totally in awe of the beautiful core-cast glass creations, by Namdoo Kim.  His 'Last City' and 'Expendable Being' pieces, both evoked emotion and curiosity at the same time.