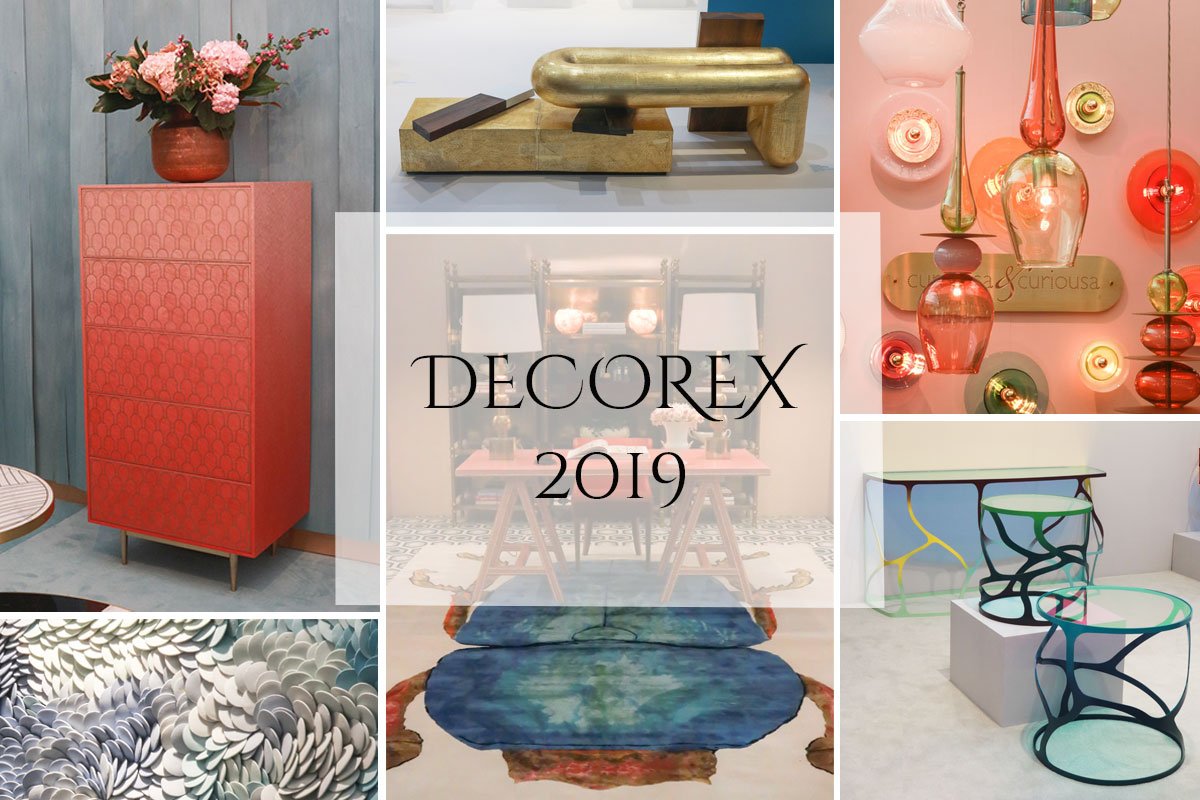 DISCOVERING THE TRENDS AT DECOREX 2019
– Looking at Decorex 2019 with a stylist's view –  it's is a great place to find inspiration.  For me, it's not just seeing the latest designs from the well known brands.  It's about how the stands are presented and styled.  The colours the designers use and the trends that they are following.  These leading high-end designers and set builders are the best in the country and at Decorex, it feels, at times, like stepping into a beautiful interiors magazine. 
As there is just so much to see it's rather overwhelming to review.  As a stylist, I am drawn to the more creative prints and any colours or designs that I feel are beautiful or interesting.  
I love to see what other people have photographed on social media and see so many things that I missed or just passed by. 
I have put together a collection of what caught my eye.  We start with some of the creative prints and follow through with a brief tour of furniture, upholstery and lighting.  
As my passion is for championing the designer/makers and new talent there is a larger feature of the Handcrafted stands at Future Heritage.  
FURNITURE
One of the furniture stands that caught my attention this year was Bethany