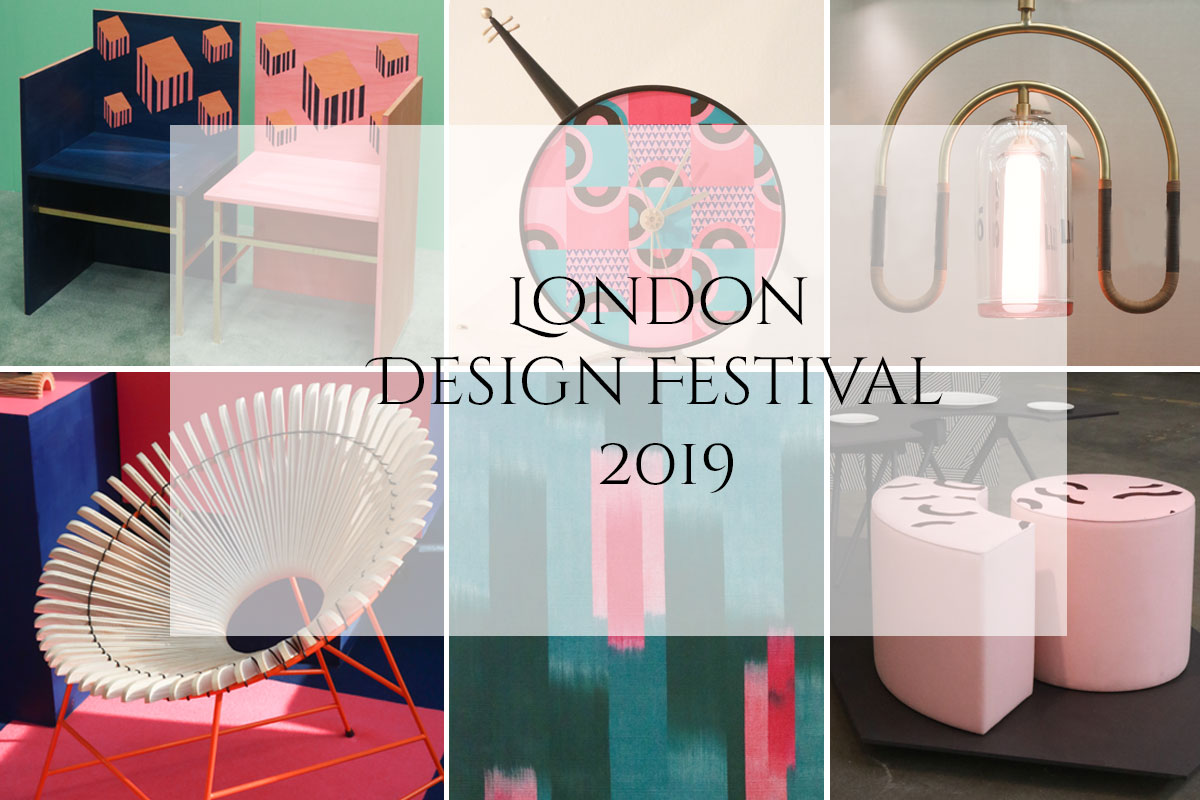 OUR SPOTLIGHT ON THE LONDON DESIGN FESTIVAL 2019
Always a highlight of my year.  The London Design Festival is a chance for London to shine, with installations, exhibitions and workshops, across the capital.  I usually start the week with a visit to the opulent high-end interior design show, Decorex.  But, with this years date moved to October, at the new venue of Olympia, my tour began at the London Design Fair, in trendy, Brick Lane. 
The Truman Brewery venue attracts quite an eclectic mix of new designers, established makers and novelty goods.  Designers and brands from all over the world have a chance to connect with both trade purchasers and general consumers.  The building has a great, raw feel to it and you never quite know what you are going to see inside it's shabby, industrial walls.
LOOKING FOR TRENDS
The various shows are all a real mix of brands and emerging talent.  However, I did want to see if I could discover any recurring themes, throughout the events.  What did stand out to me, more than anything, is the diverse ways that designers are tackling the subject of sustainability.  From using the peelings of potatoes and the waste from wine production – to collecting waste from slaughtered animals.  I found that Design has no limits and it's all going on! 
CURVES
Curves were in abundance this year and colour pallets on the whole, fairly neutral.  Several designers were going with the blush pink that has been popular recently.  
I loved the designs by Custom.  They are a British design studio that believe in simple forms.  Their designs are either prints or embroidered pattern on fabric. You can see the design element also carried across their furniture, wall paper and tableware. 
Designs by Jason Mizrahi Designs, California
Curvaceous furniture by Esat Fisek Interiors from Turkey and lighting by Yaro Collective from Brookland, NY
2MONOS – Red Collection – From Mallorca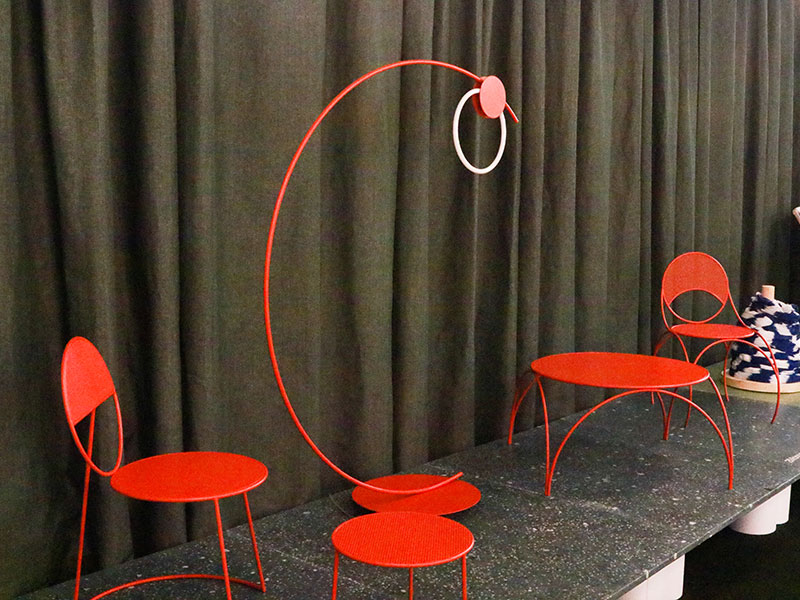 Associative Design from Portugal  (Loved this design – but lost my info on the designer for this one – so please enlighten me if you know)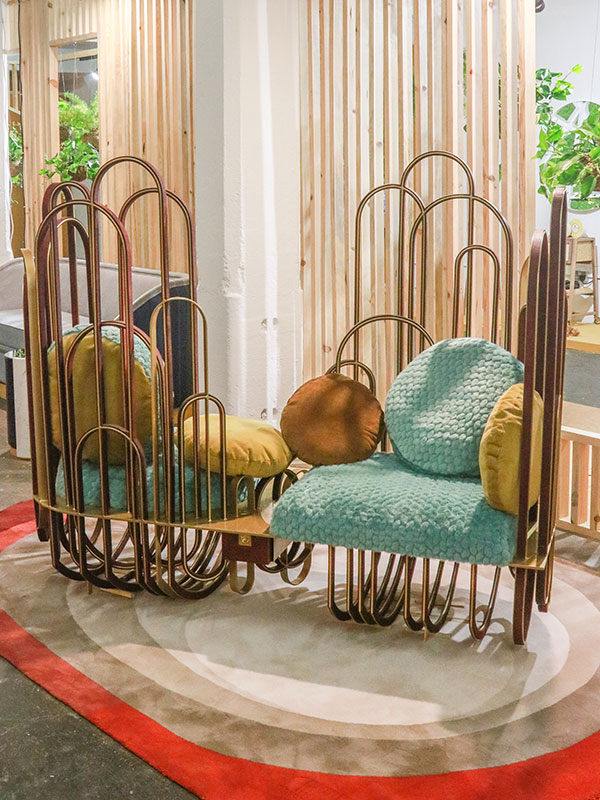 Wall Papers & Prints
The predominant style coming across in wall paper is for illustrative botanical prints.  I was drawn to the creative collections of Kristina S Williams Studio.  I can imagine they would look fabulous in a childrens' bedroom.  Though, I must admit, I would have loved an Octopus cushion for myself.
Other companies at The London Design Fair and 100% Design had stands covered in floral or other illustrative designs.
Wall paper by Linwood. Anstey will make bespoke wall paper  to your own designs and choice of paper.  The amazing Graham & Brown wall papered car at 100% Design.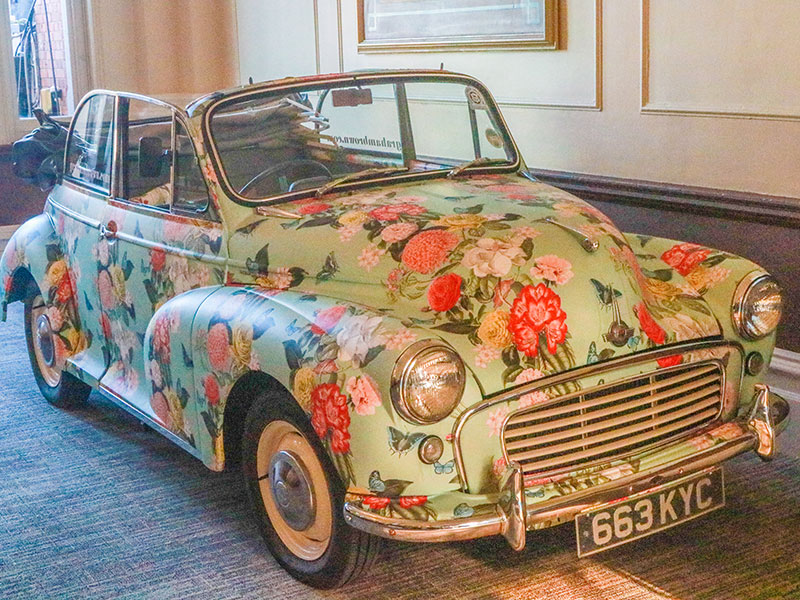 In contrast to the very decorative designs, I found Identity Papers by Linda Hasking.  Linda makes papers to your own design, with personal photographs, images or lettering.  Her contemporary graphic design creates a quite unique alternative to more traditional styles.  I could imagine having a print of your own pet could be really sweet for a bedroom, or study, feature wall. 
Material of the year
It's always interesting to see what has been chosen as The Material of the year at the London Design Fair.  Whereas, last years focus, was on re-using plastic components, this year 'Bio Materials' were in the spotlight.  
Bio Materials is using by- products, sustainable materials and waste.  It's a theme that continually crops up throughout the show.  It shows that the Interior Design Industry is taking note and addressing it's impact on future generations.  Developing methods of re-using waste products and using natural products. 
Four Designers were selected to show their Bio Materials.  I found it quite intriguing to see the ingenious ways that waste products had been used.  
HEMP, TOBACCO & POMANCE
'High Society' was founded by Johannes Kiniger and Giulia Farencena Casaro .  A sustainable design company located in the heart of the Dolomite Mountains in northern Italy. Compression moulding techniques create plant based lighting from Hemp, Tobacco and Pomace.  The photograph bellow is of Pomace – the waste left from wine production.
CORN HUSKS
Ferdo Laposse collaborated with families in Tonahuixtala to produce  a veneer called Totomoxtle.  Made from Mexican corn husks.
PALM LEAVES
Tjeerd Veenhoven during the past 8 years has set up producer-owned factories in India, the Dominican Republic and Sri Lanka.  They manufacture Palm Leather and products made from the betel nut, a staple ingredient of Indian Cuisine.
POTATOES
Chip(s) Board is an innovative and sustainable circular economy materials using potato waste , including Parblex(TM) Plastics a translucent pure or fibre reinforced bioplastics. These glasses were shown as a final product. 
Sustainability and Biophilic Design
There was also a trend for more Biophilic design with stands embracing the Natural Trend.  Sustainability, often being in focus at the heart of the design.  Palm leaves, wicker, bamboo, cork and wool were amongst the design materials used.
Brazilian gallery – Branch Objects had selected  a collection of Artists creating with the earths natural materials.  Designer, Ines Schertel, uses sheep wool to create her felted lights.  Domingos Totora uses discarded cardboard.  Escoarts creations, utilise flowers, vines and seeds from the floor of the Amazon rain forest.
Californian Melanie Abrantes, uses woodturning techniques to create vases and planters. Created in sustainable local materials.  Whilst , Ghaya Bin Mesmar and Mermelada Studio, from Irthi, use Safeefah weaving with palm fronds, to create their chairs.  With inspiration from traditional 'Areesh' houses in the desert.
Unit 3 Design is a Studio that  re-cycles discard off-cuts of veneers.  I did like the contemporary design and colourful Marquetry design on their featured chairs below.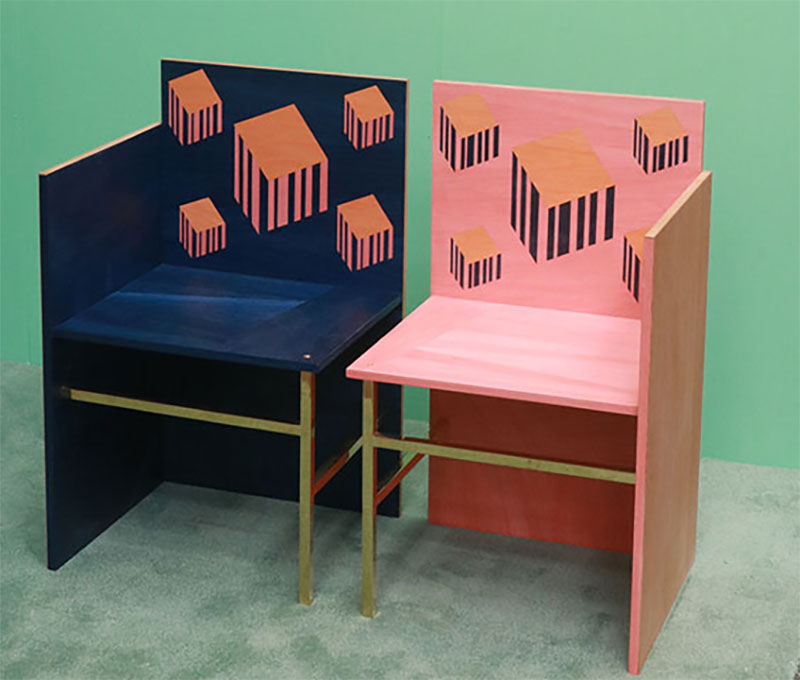 NEW TALENT at the London Design Festival 2019
Barbara Chadwick had produced a great collection of new Designers for her Design Fresh Stand at 100% Design.  For me, this was a real high-light of the London Design Festival 2019. 
Again this stand featured many designers with a concern for the environment and with eco-friendly creations and recycling of waste materials.
One of my favourites was the seaweed plant pots from Diana Tso.  Made from collected, drift seaweed, found on her local beaches.  I love the idea that her pots can be planted directly into the soil and will fertilise the plant as they degrade. 
Finley Osbourne created his curious fossil shelves from un-recyclable waste plastic.   
Sophie Coiley's 'Overlooked' collection .  Created from discarded cardboard.  Held together with rice flour, salt adhesive and finished with Bees Wax. 
Other designers I admired were Arjun Singh Assa, with his beach framed, cord, weave chair.
Huw Evans with his Ash and Cherry, Concertina Chair and Anton Micken with his Rippled Sideboard.  
The one young designer that made me feel uncomfortable with her choice of reusing waste was Clemence Grouin-Rigaux .  Showing her 'Hidden Beauty collection', the black-plastic like stools were produced from animal offal (blood, bones and skin).  She did tell me that she was herself a vegetarian.  I admire her originality and ingenuity.  But, feeling slightly queasy at the process, I don't think this is something that will become a Trend!
I hope you have enjoyed seeing a brief glimpse of what we discovered at The London Design Festival 2019.  For information and dates of next years festival visit www.londondesignfestival.com.
Be the first to see what we discover at Decorex next month – sign up to our Newsletter now!