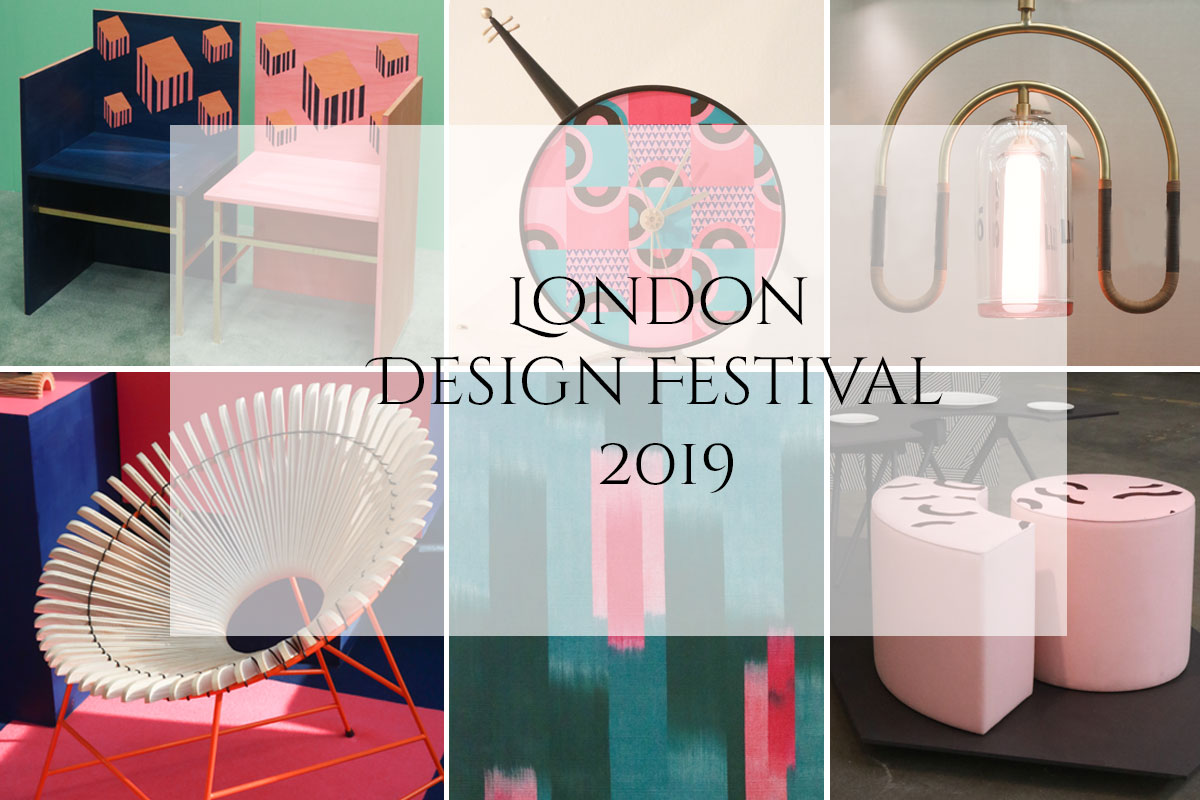 OUR SPOTLIGHT ON THE LONDON DESIGN FESTIVAL 2019
Always a highlight of my year.  The London Design Festival is a chance for London to shine, with installations, exhibitions and workshops, across the capital.  I usually start the week with a visit to the opulent high-end interior design show, Decorex.  But, with this years date moved to October, at the new venue of Olympia, my tour began at the London Design Fair, in trendy, Brick Lane. 
The Truman Brewery venue attracts quite an eclectic mix of new designers, established makers and novelty goods.  Designers and brands from all over the world have a chance to connect with both trade purchasers and general consumers.  The building has a great, raw feel to it and you never quite know what you are going to see inside it's shabby, industrial walls.
LOOKING FOR TRENDS
The various shows are all a real mix of brands and emerging talent.  However, I did want to see if I could discover any recurring themes, throughout the events.  What did stand out to me, more than anything, is the diverse ways that designers are tackling the subject of sustainability.  From using the peelings of potatoes and the waste from wine production – to collecting waste from slaughtered animals.  I found that Design has no limits and it's all going on! 
CURVES
Curves were in abundance this year and colour pallets on the whole, fairly neutral.  Several designers were going with the blush pink that has been popular recently.  
I loved the designs by Custom.  They are a British design studio that believe in simple forms.  Their designs are either prints or embroidered pattern on fabric. You can see the design element also carried across their furniture, wall paper and tableware.