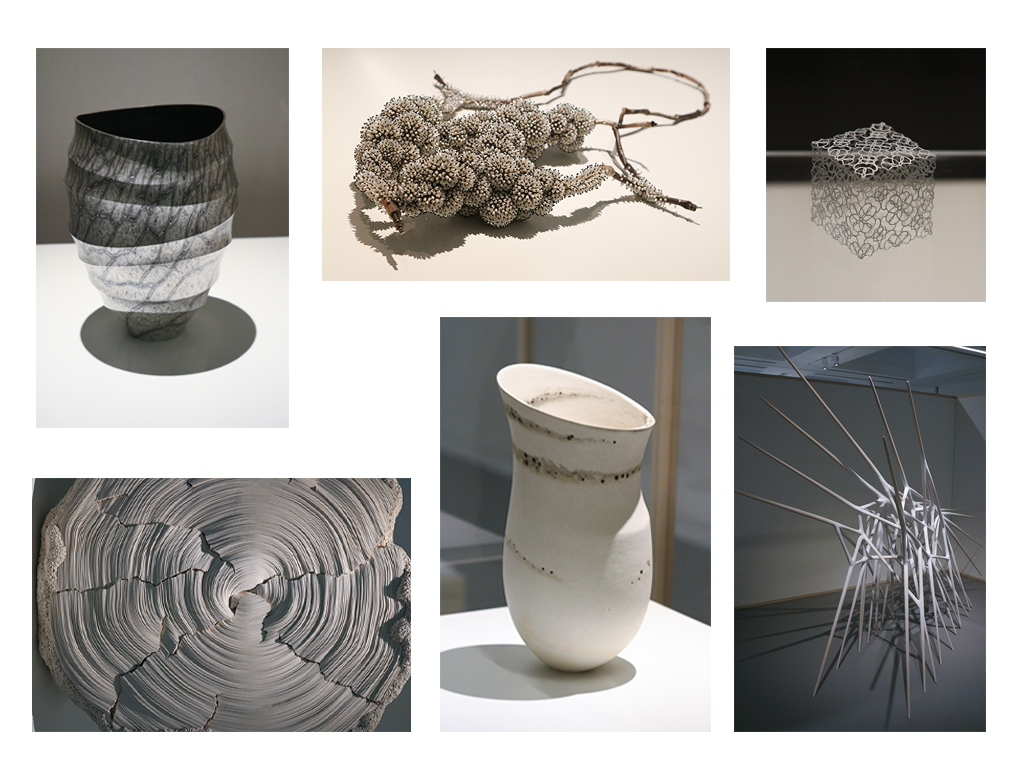 London Craft Week – The Lowe Foundation Craft Prize
Just far too much to see at London Craft Week !
In it's fourth year in the capital and hoping to rival the success of London Fashion week, there were over 200 makers, designers, brands and galleries taking part.
When I looked at the programme there were just so many different crafts and locations.  It was pretty mind-blowing.  From handmade bicycles in Sloane Street and tailored suits in Saville Row to Whiskey tasting in Soho. There really was something for everyone. 
With limited time in London, I really had to make a choice.  It was The Loewe Foundation Craft Prize that I felt excited to see – so it was off to The Design Museum for me.
THE DESIGN MUSEUM
The exhibition was so well presented and organised.  When you arrive you are offered a free audio guide with a phone size tap screen.  This was very impressive, as there was information on each artist and even interviews with the artists that you could watch.  Thirty different artists had been selected from 2,000 submissions across 86 countries and I think that all were very worthy finalists.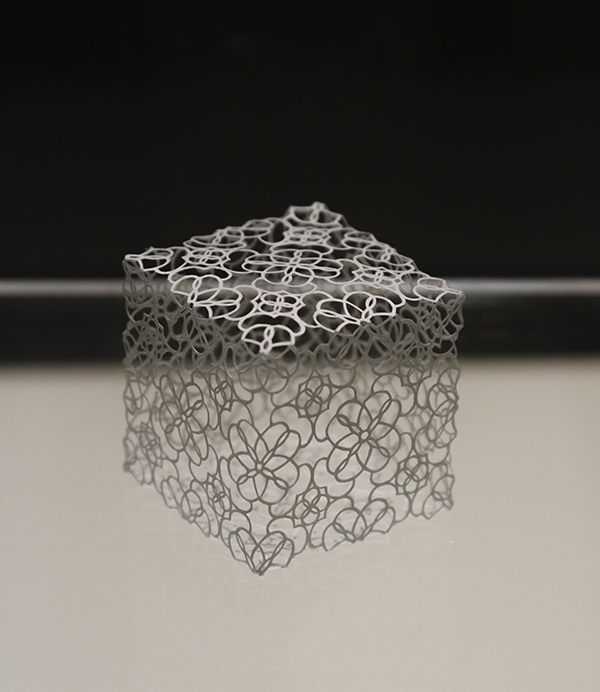 ASHLEY YK YEO
I love this piece by Ashley YK Yeo . Appearing to be suspending in space this tiny, delicate cube is made from exquisitely engraved paper.
Arbitary Metrics II  35x35x35mm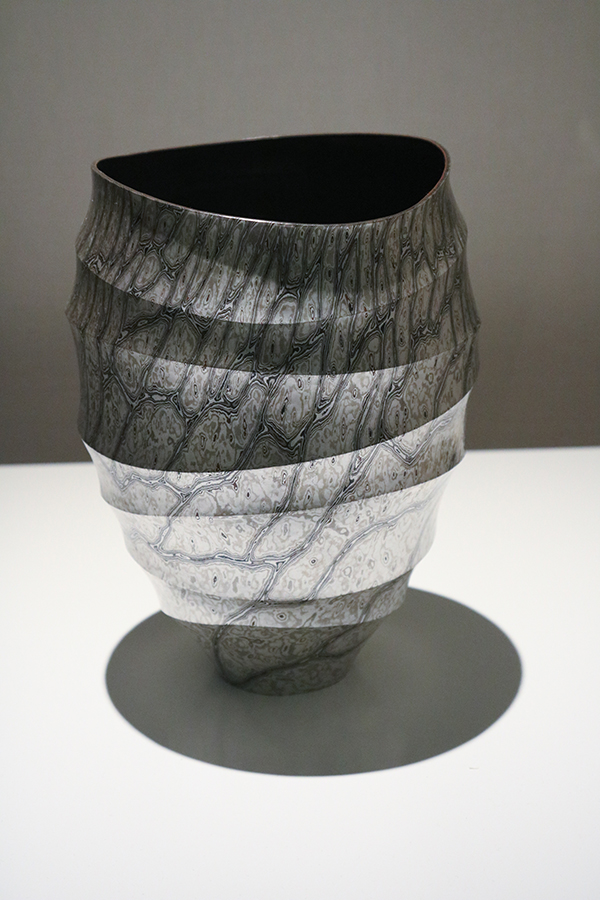 RYUHEI SAKO
The Mokume-gane Vase by Ryuhei Sako consists of 26 layers of metal.  'Shakudo' ( an alloy of copper and gold) and 'Shibuichi' ( an alloy of silver and copper ) are used in the creation of this stunning vessel.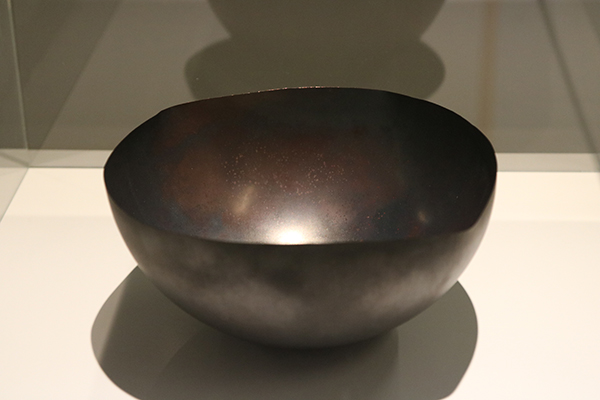 LAURENZ STOCKNER
I love the fragility of this copper bowl by Laurenz Stockner.  Melding the strength of metal into such a fine layer.  On the audio recording, it reported that the metal has an elastic quality that allows it to bend.  So frustrating to know this when it's encased in perspex box –  so definitely no touching allowed!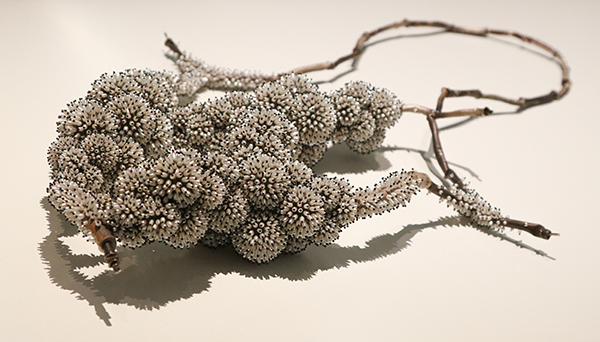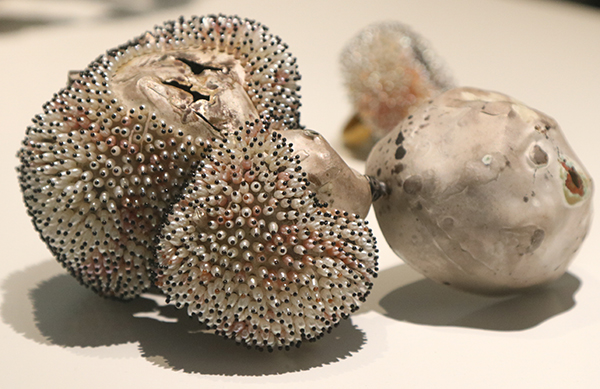 SAM THO DUONG
I did find that I was totally in awe of this jewellery by Vietnamese refugee Sam Tho Duong.  Sam resides in Germany and his designs have earned him several accolades.  I am not surprised as these creations hewn from gold-plated silver and freshwater pearls are so beautiful. They appeal to me more as sculptural pieces than jewellery that should be worn.  They are said to be flexible in design and yet again I so wanted to touch these beautiful pieces.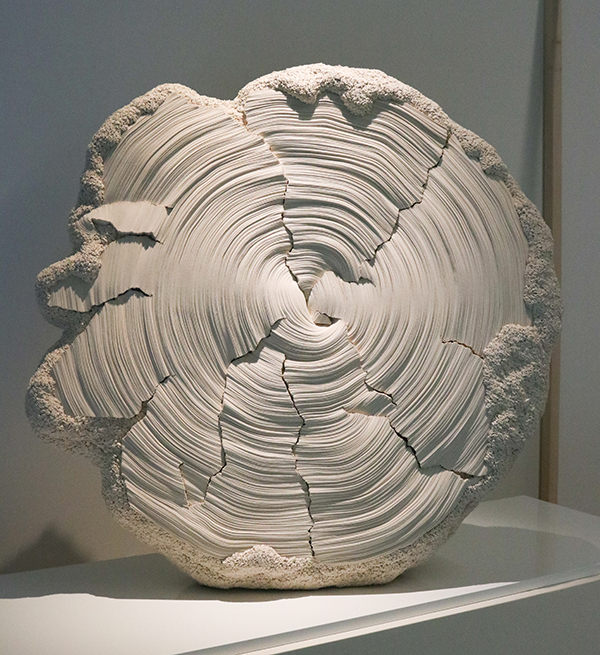 SIMONE PHEULPIN
This self taught textile sculptor creates textured forms inspired by the natural landscape.  I was surprised to hear, that her cotton strips that are folded and pleated into these remarkable sculptures are from re-claimed car tyres.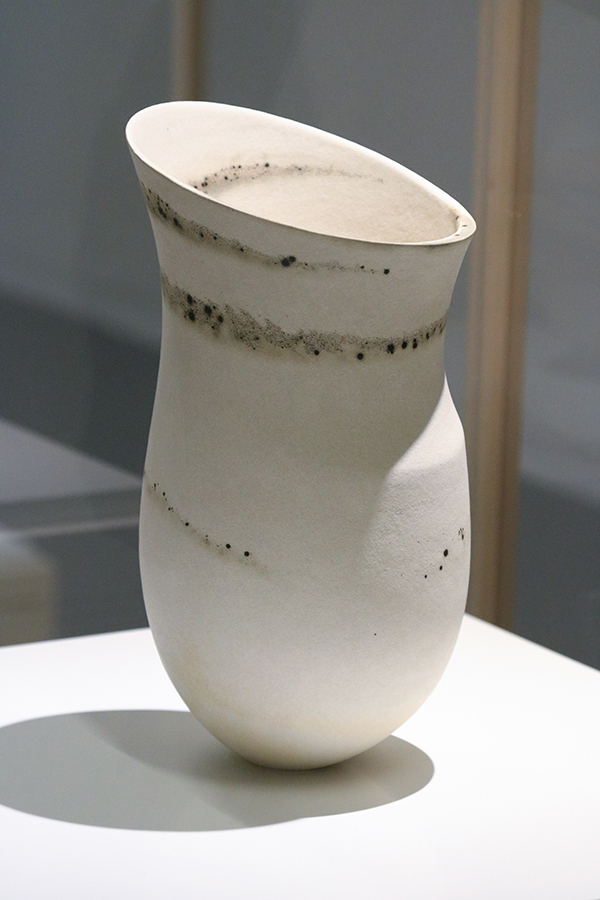 WINNER OF THE LOEWE FOUNDATION CRAFT PRIZE
JENNIFER LEE
Scottish ceramist Jennifer Lee was the winner of The Loewe Foundation Craft prize with her hand-coiled vessel.  Jennifer mixes oxidised metal into clay to create her colours and uses the ancient techniques of pinching and coiling.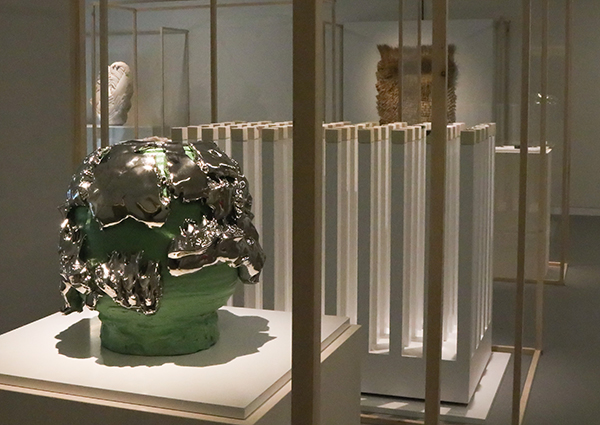 TAKURO KUWATA
Intense colour combinations are a signature of Takuro Kuwata.  Often elements such a stone or needles are added to the kiln to puncture and perforate his vessels.  This piece is a tea bowl of porcelain with melted platinum and steel.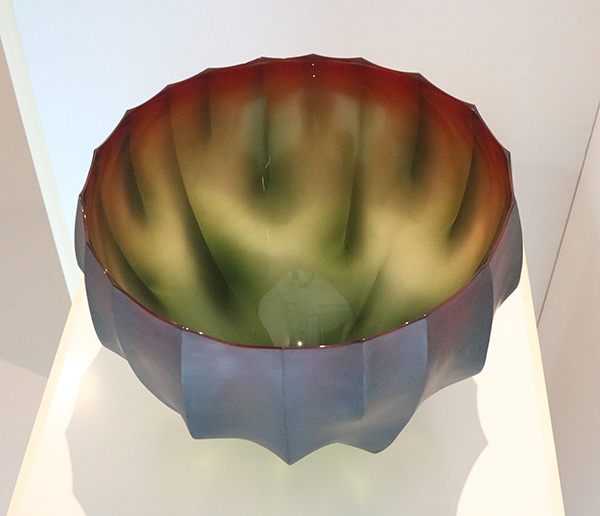 JOONYONG KIM
'Tears in the Sunset' is the apt name for this beautiful glass bowl.  A balance between opacity and translucency and a graduation method creates this dusk-like colour.  Though a darker matt finish on the outside it has a stunning glow than emanates from within.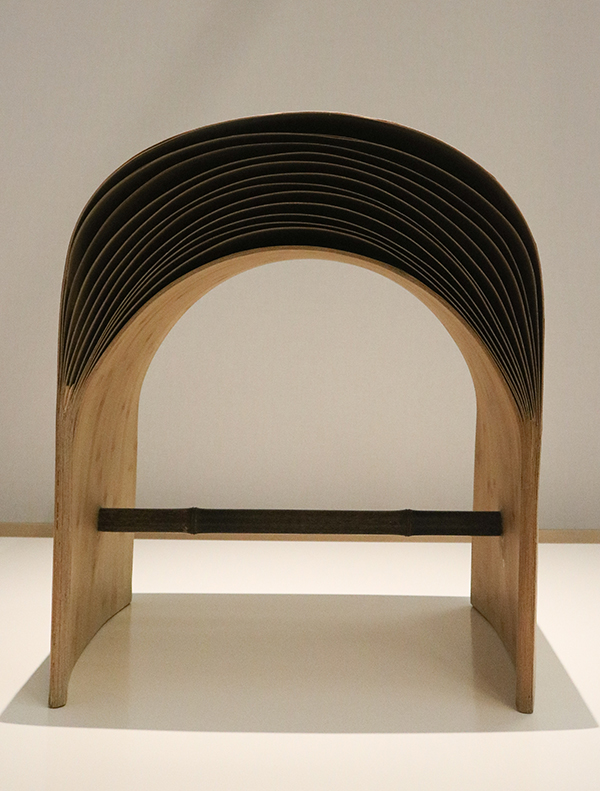 MIN CHEN
I loved the simplicity of design with this stool by Min Chen.  Stratified bamboo veneers look too fine and delicate to be sat on. Oooh was I so tempted to try !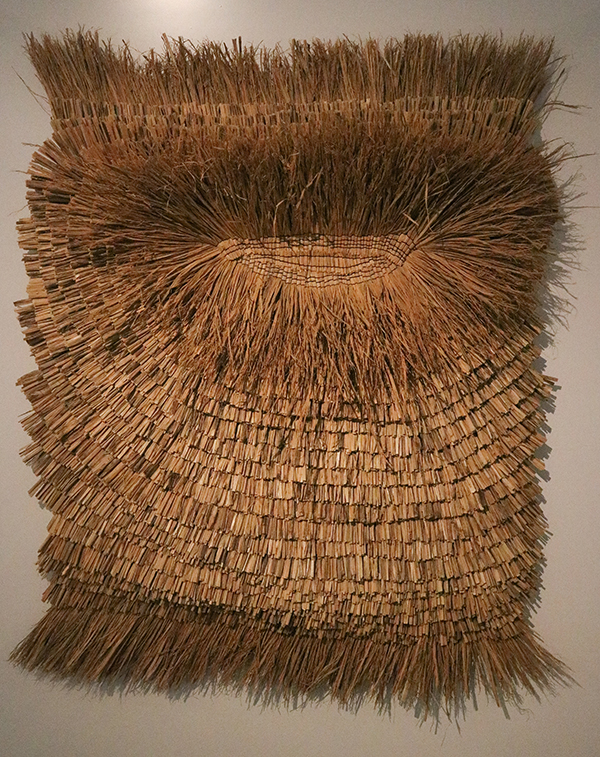 ARKO
This was my first experience of a 'Straw Artist'.  Rice Straw was once part of everyday life in Japan – being woven into footwear, clothes and blankets. Now it is mainly used for holy ornaments.  Arko uses age-old techniques to transform this humble material into contemporary art.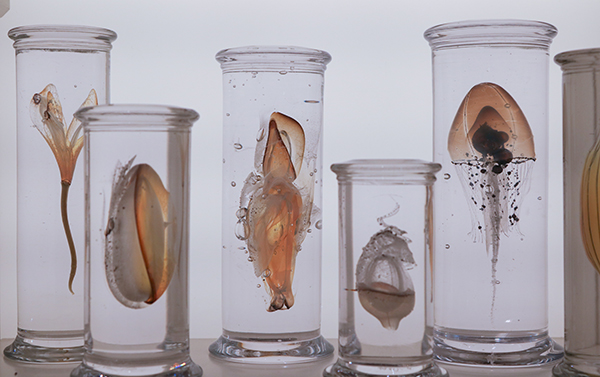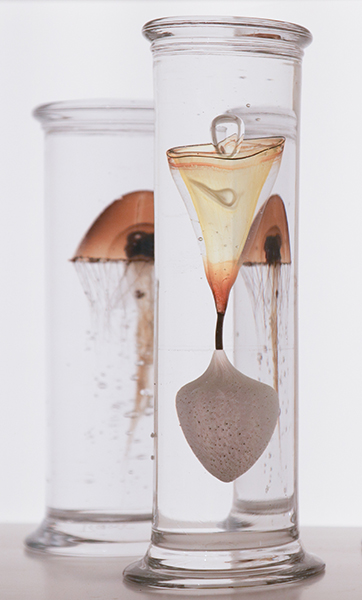 STEFFEN DAM
Followers of my blog may recognise one of my favourite glass artists, Steffen Dam.  His cabinets of curiosities are always so fascinating and always draw a crowd.  They may look like biological specimens, but these beautiful glass creations are in fact objects of his own imagination.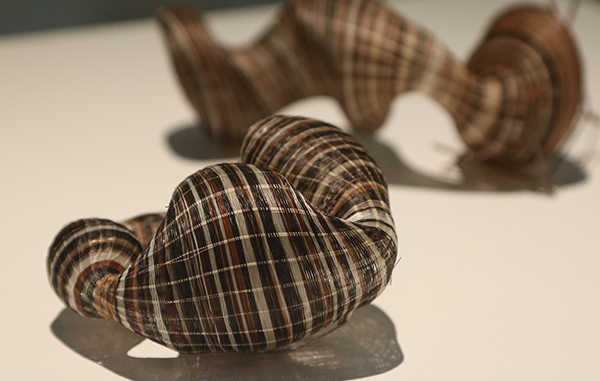 RITA SOTO
These tiny sculptures fascinated me, when I heard that they were woven from Horse hair.  They are actually brooches.  Rita Soto uses micro-basketry to create biomorphic forms from horsehair, vegetal fibre, copper and stainless silver.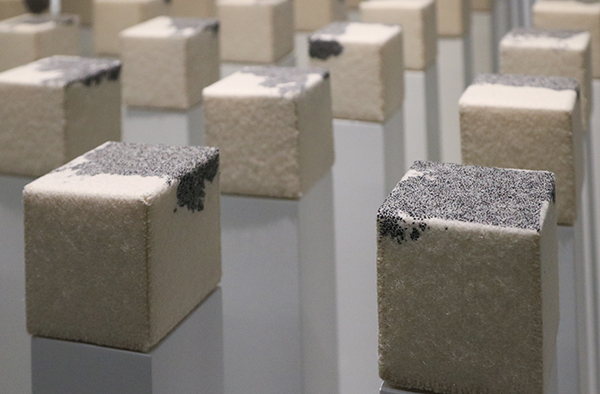 RICHARD MCVETIS
I have zoomed in on this installation piece named 'Variations on a stitched cube' to show the detail .  By embroidering sixty cubes over the space of sixty hours, stitching one cube each hour, Richard has materialised multiple stitches in time.  Known for his finely embroidered drawings and sculptures, this was an experience for Richard in repetition.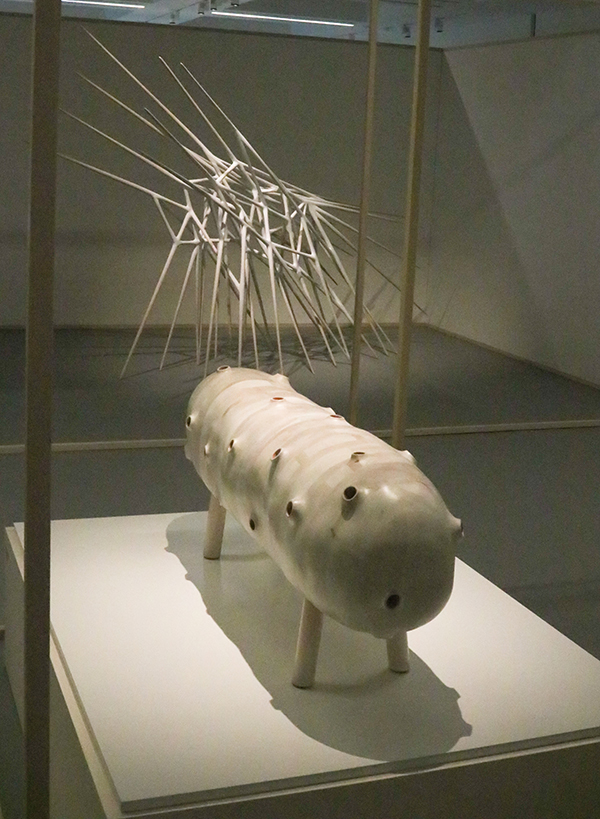 JULIAN WATTS
I was rather mystified at this sculpture by Julian Watts.  Although if I had seen the name 'Bench' it should have given me a clue!  It's described in the programme as a playful reinterpretation of the utilitarian bench and is carved from maple wood.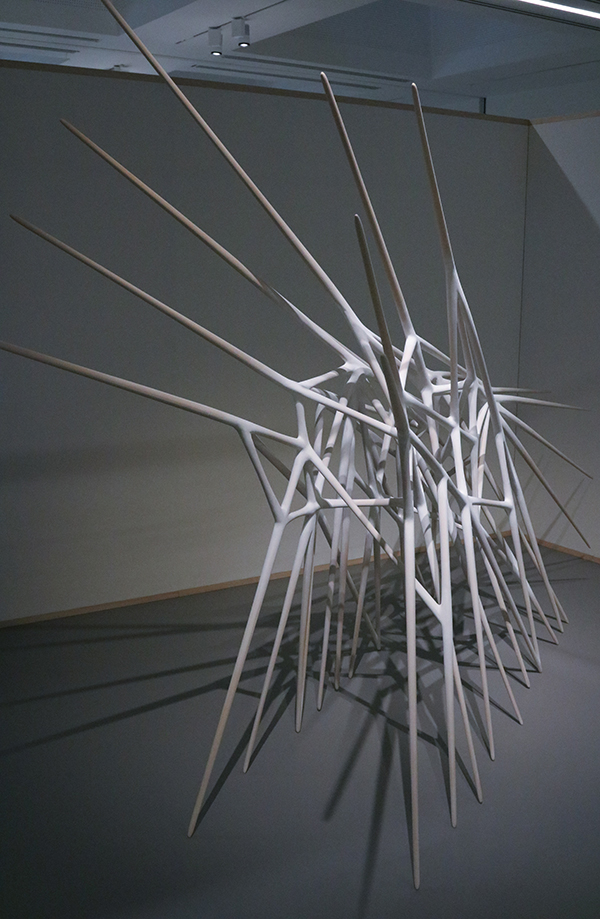 CHRISTOPHER KURTZ
And finally, I have to show you this striking sculpture by Christopher Kurtz.  Named 'Singularity', it's hand carved in basswood. The wooden spears stretch in all directions.  They are compared to explosive rays of light, spiders web and cracked ice.  But I think however you interpret what you are seeing –  it has real beauty in the elegance of it's form and cast shadows.
The Loewe Foundation Craft Prize at the Design Museum is well worth a visit and is on until the 17th of June.  I have only featured a selection of the thirty artists on show – so when you visit come back and let me know which were your own favourites.