A visit to The Celebration of Craftsmanship and Design 2017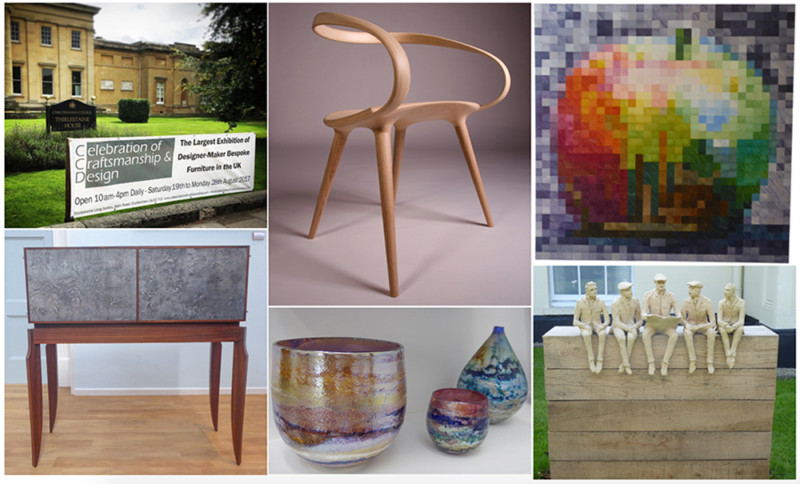 A sunny bank holiday weekend and where better to spend the day than at the Celebration of Craftsmanship & Design exhibition, in Cheltenham.  For a Stylist that loves to see great craftsmanship, beautiful materials and the best of contemporary design, this show is a pure delight.
Having been totally wowed in previous years – this years show was no disappointment.  I was lucky enough to be able to chat to many of the talented designers.  Exhibition organiser Jason Heap was also on hand to help and I questioned him on this years trends. He felt that although the designers are all very diverse in their designs – he did notice an increase in the use of raw, natural wood this year.
Furniture
I have selected my highlights from the show and apologise to all the talented designers that I have not been able to feature. The show seems to be growing year on year. To see more of the exhibitors and prize winners make a visit to the Celebration of Craftsmanship & Design website.
I start my selection of highlights with some natural wood tables.  This Oak Burr Coffee Table is by J Griffin Design.
Made from Oak Burr & English Walnut.  The split top is locally sourced, with bowite keys installed to prevent movement as well as accentuate the natural faults in the wood.