Is it Furniture or is it Art ?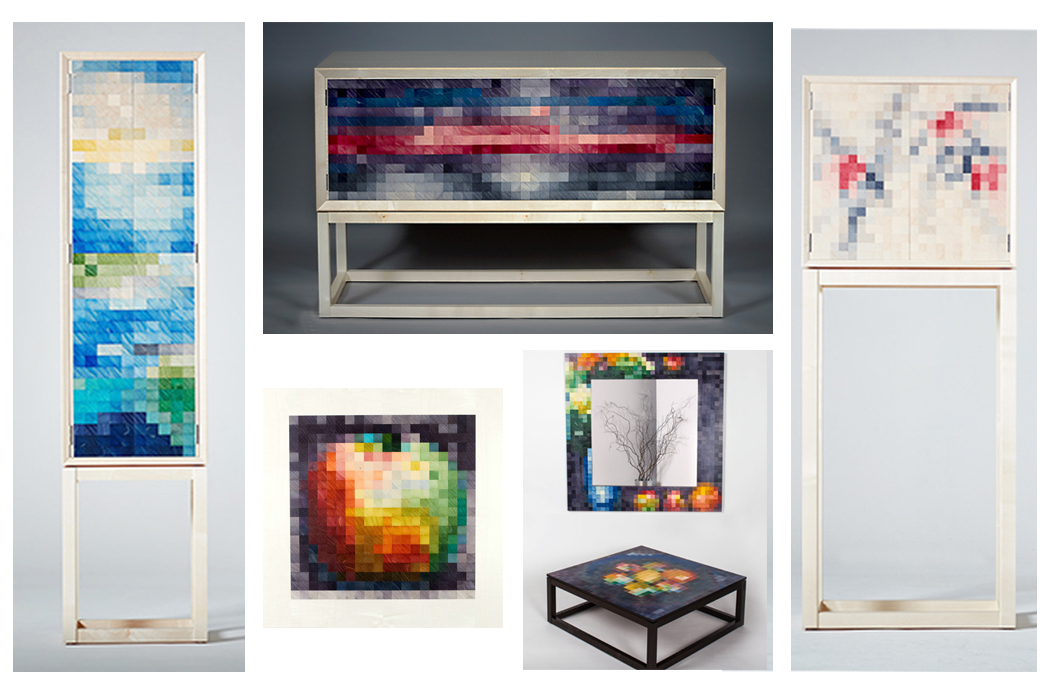 If you have followed my last two mood boards you may have noticed the same furniture designer featured.  I must admit, I do love great furniture design and understated elegance. So, it's not surprising, that one of my favourite designers is Kevin Stamper.
I first discovered Kevin Stamper's amazing work at The Celebration of Craftsmanship and Design Exhibition.  I was spellbound by the beauty of the Plum Blossom Cabinet – it was love at first sight.  Never before had I seen furniture that was also a beautiful work of art.  I was so intrigued to see more of his work.  It's Kevin's exciting use of colour that sets him apart from other furniture makers.  So rarely is this seen in furniture.  Hand-dyed veneer that allows the beauty of the wood to shine through.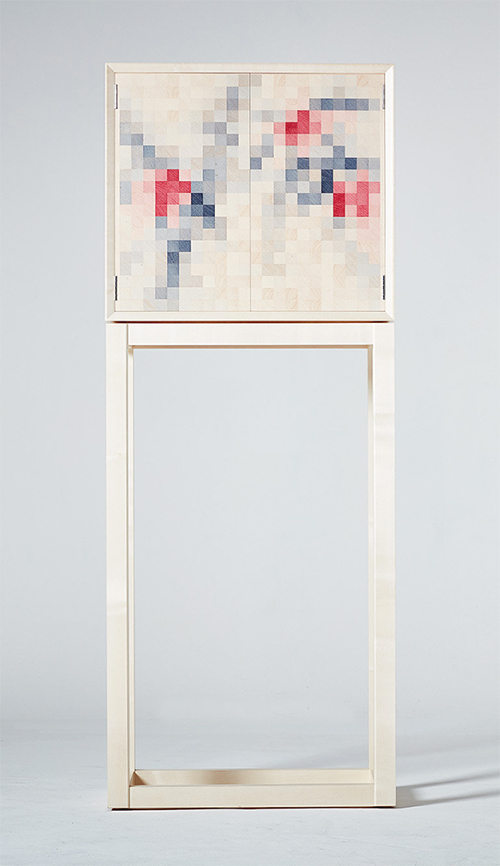 Plum Blossom Cabinet
Photo credit – CR2 Studios
Plum Blossom Wine Tables
Photo credit – CR2 Studios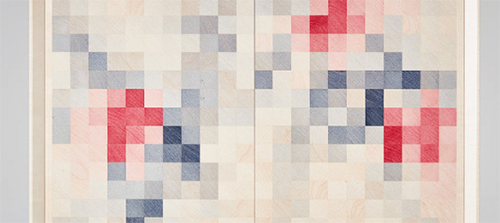 Design detail – 
Photo credit – CR2 Studios
Kevin first set up his furniture company in 1992 with a workshop in Wimbledon.  His inspiration comes from his own water colour paintings.  As you look at his pieces, you can see the beautiful colours of nature and the landscape.  The pixilated design captures the mood and emotion of the scene.  Making these such special and unique pieces.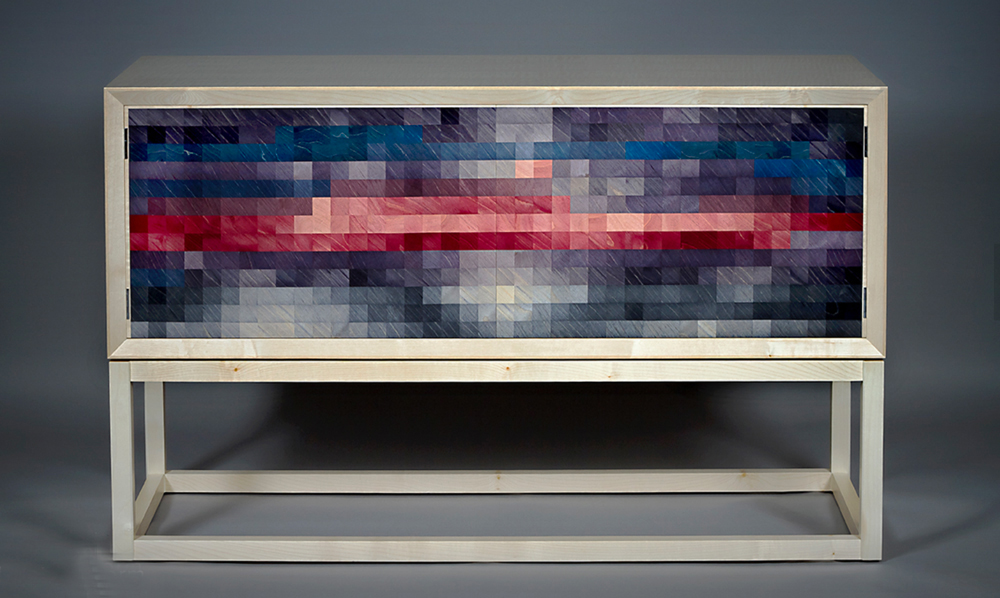 Morning Storm Cabinet       – photo credit  Anna Laviola Milo
To achieve this signature style Kevin hand dyes his veneers.  The squares of sycamore are then precisely cut to match the design.  Each one is unique, possessing it's own grain pattern and texture.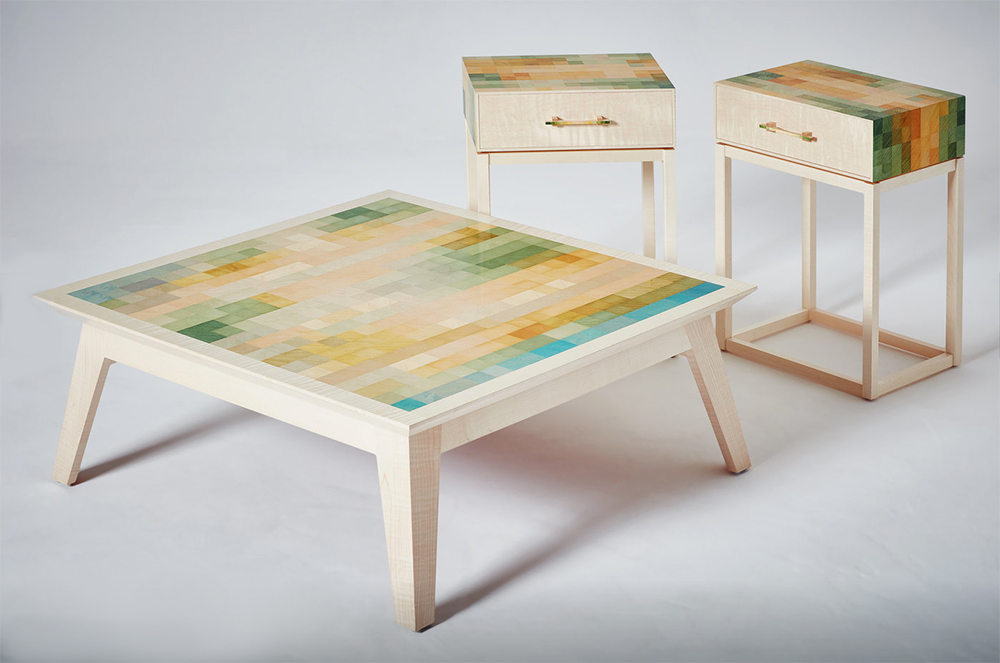 Summer Field tables 
 Photo credit – CR2 Studios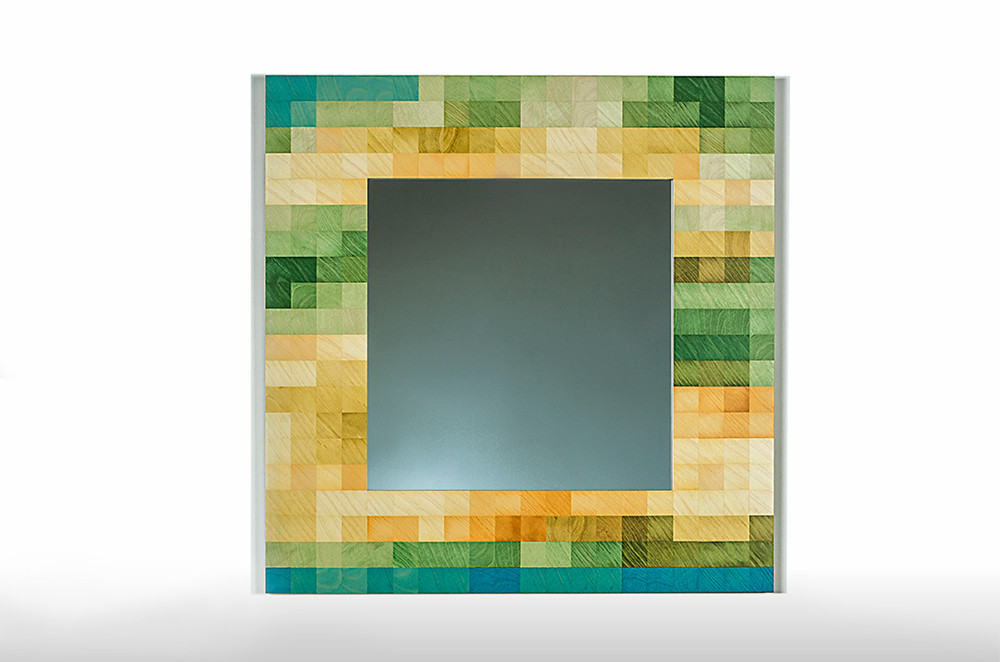 Summer Field Mirror
Photo credit – CR2 Studios
The pieces are all hand made to the highest quality, with a beautiful finish inside and out.  Look at the detailing below on the Estuary cabinet.  I found with all of Kevin's furniture you have to open the door and see the beauty of the inside too.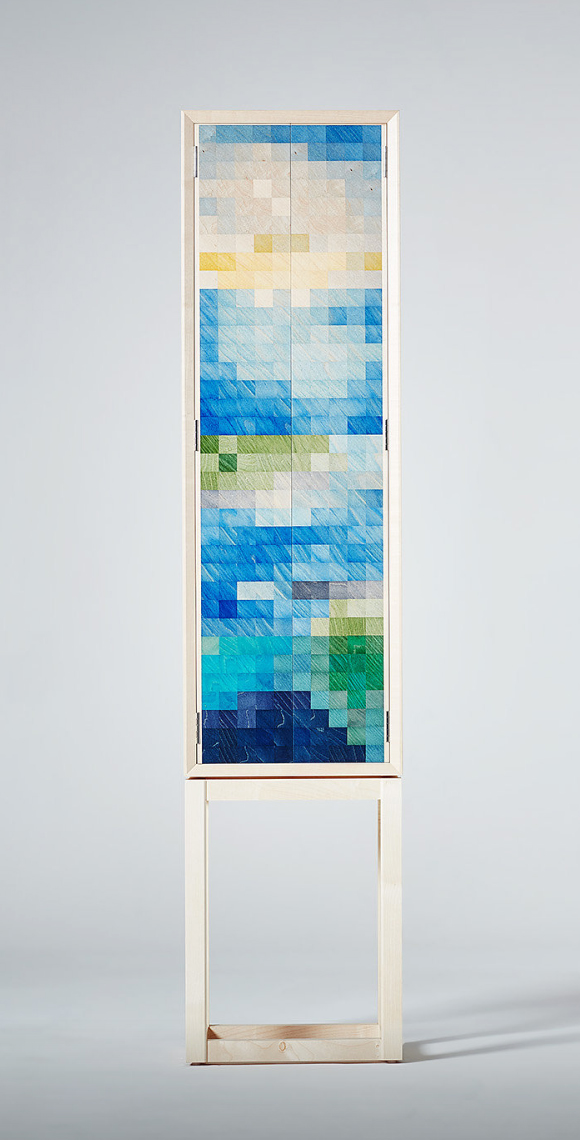 Estuary Islands Cabinet
Photo credit – CR2 Studios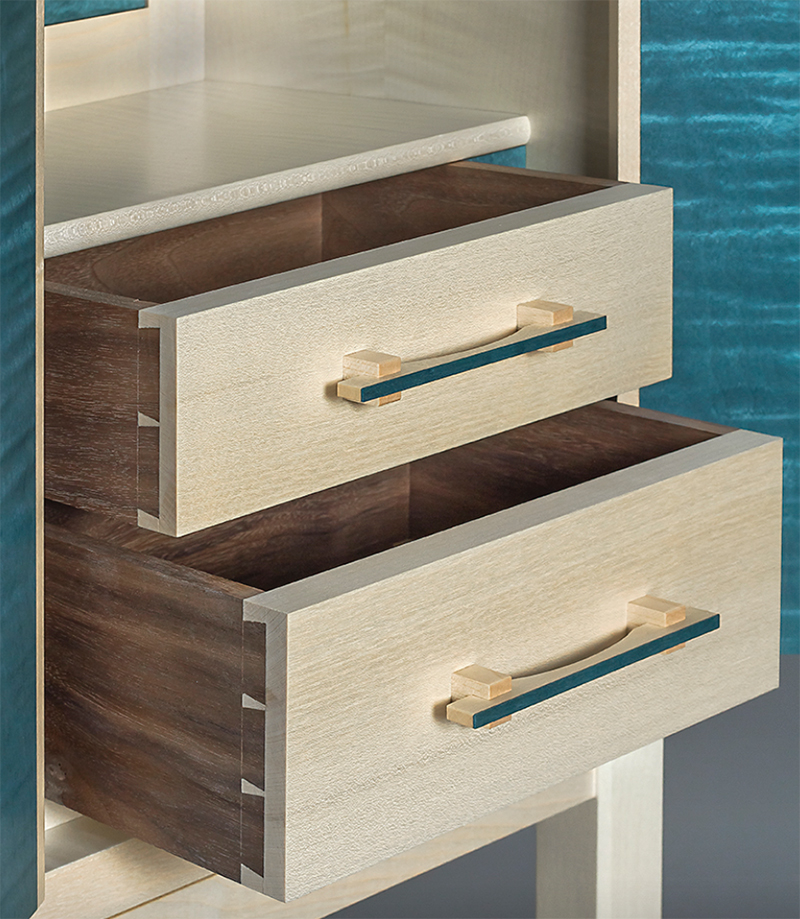 Cabinet detail
Photo credit – CR2 Studios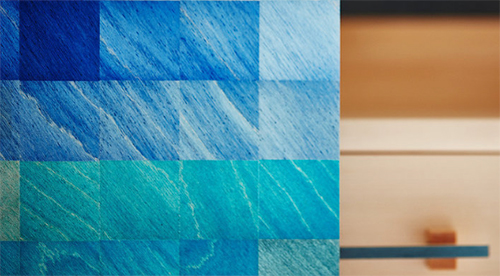 Veneer detail – Photo credit – CR2 Studios
You can catch Kevin's work  on show at the Art Rooms Fairs in Rome from the 2nd – 4th of March.
Just a glimpse below of some of the new Marquetry Art that Kevin will be exhibiting.
Visit Kevin's website to see the full range of his designs,  at www.kevinstamperfurniture.com
Although Kevin mainly works to commission there are a selection of pieces already available.
Mood Boards featuring Kevin Stamper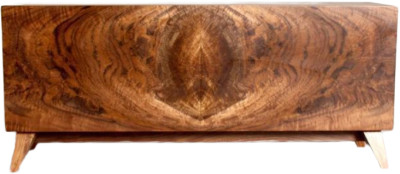 The American Walnut Curl Cabinet